Antlered Alumni: Lee Goren
By: Jennifer Redenbach | Published: August 16th 2020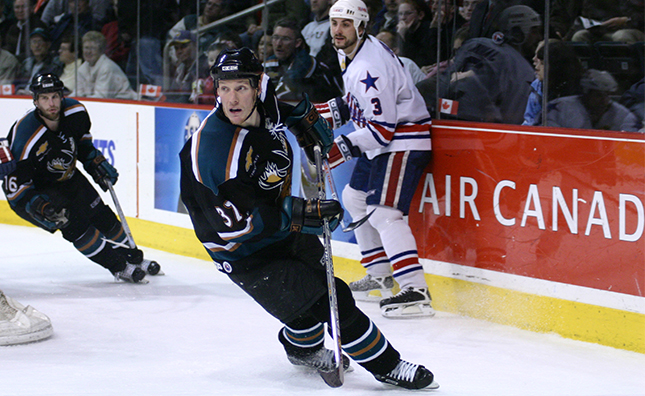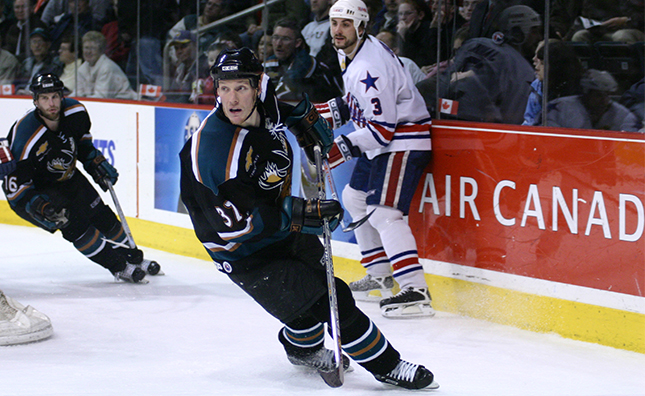 Lee Goren suited up for three seasons with the Manitoba Moose and the legacy he left behind marks the right winger as a franchise great.
Goren currently holds a top-10 ranking in six different categories on Manitoba's all-time career leaders list. Beyond the success he found on the ice, Goren's connection to the city made his time with the club even more special.
"I had so many great memories," Goren reminisced. "Obviously with Winnipeg being my hometown and playing in front of my family and friends for parts of three years, that's something that I'll never forget. To this day, I'm still very grateful to Craig Heisinger for signing me and getting Vancouver to bite on me and bring me in."
Goren posted 171 points (80G, 91A) in 193 career games with the Moose. In all three seasons Goren played for the team, the Manitoba franchise appeared in the post-season. Notably, the Moose would compete in the Conference Finals during the 2005 Calder Cup playoffs. Goren made an impact during Manitoba's 14-game playoff run and ranked second on the Moose with 13 points (10G, 3A) and ninth among all skaters.
"I played with some awesome hockey players while I was in Winnipeg," said Goren. "My first year in Winnipeg with the Moose, Ryan Kesler was my centreman. He was only a young kid at the time and was just starting out his career, but talk about an all-timer. I also played with Josh Green, Brad Moran and Jason Jaffray who might be one of the better Moose players of all time. You look at these guys and think, I was a part of their success and they were a big part of my success."
In 2013, Goren's professional hockey career was cut short.
"It was kind of a forced deal," Goren explained. "I was in a car accident in 2013 about a quarter of a mile away from my house where a guy ran a red light and hit us. I ended up with nerve damage in my right shoulder and I couldn't pass a physical. I had a contract to go back to Europe and play so it was kind of a forced decision to hang the skates up."
Following his accident, Goren struggled to find the insurance he needed to help him during his recovery. Instead of feeling defeated, Goren learned from the misguided advice he received and used his new-found knowledge of insurance to serve others. Goren currently works as an insurance advisor, providing guidance to those who may find themselves in a similar situation to his.
"I lost my hockey career because of a car accident," Goren explained. "I had a bad agent and didn't have the right coverages on me… It is what it is and we move on in life. Thank God nobody was seriously injured in the accident. It allows me to tell a story to people and relate to them. You may buy insurance and maybe never have to use it, but if you have to use it you better have the right stuff. Because if you don't, it doesn't matter how much premium you're paying."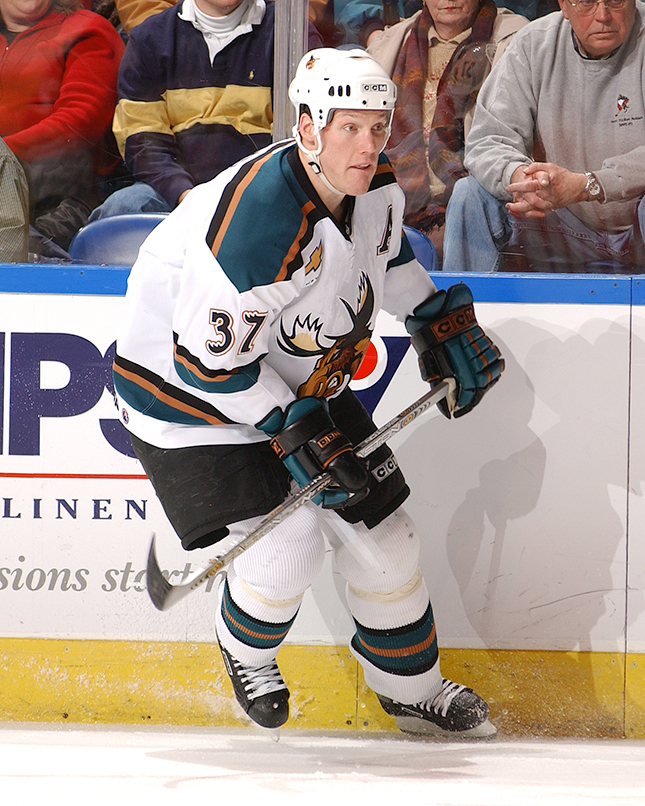 Even though the accident stifled Goren's ability to play hockey professionally, he stayed involved in the game from behind the bench.
"A buddy of mine was the head coach at St. Olaf College and invited me down," said Goren. "I was an assistant coach down there for parts of three years and had a blast. That made it a lot easier. I think if I wouldn't have been involved in hockey right off the bat it would have been a lot more difficult."
Goren gained a passion for developing young players. It is a goal of his to encourage and inspire the next generation by passing along the lessons he learned from his mentors. Goren hosts an eight-week hockey training camp called the Pro-Power STP (Summer Training Program). The program provides on-ice training such as skating, shooting and passing as well as an off-ice component integrating weight training, cardio and alternate sports.
In his position as a leader, Goren wanted to encourage the youth to be the best they can be, both in their performance and in their character. The Winnipegger is conscious of his teaching style and reflected on how he wanted to embrace an encouraging and welcoming approach, a tactic differing from the one he experienced during his time on the bench and in the locker room.
"The sky is the limit for some of these kids," Goren started. "I remember early in my career I was definitely afraid of coaches and it was like if they talked to me, boy I'm in trouble… I was terrified and that's the last thing I want on any team that I ever coach. The last thing I ever want is kids to be afraid or scared to be able to come talk to me or if I talked to them they think they are in trouble. It's not that. Times have changed and you can see the development of the game."
Goren expands on importance of working well with others. The mentorship role needed in hockey is key not only for a player's success, but in contributing to their role on the team.
"In the game of hockey if you can't work with other people you're just not going to be successful," said Goren. "It doesn't matter how good of a hockey player you are. You need to have a team-first mentality and be able to work well with others and encourage and build up. I played for a coach in Switzerland who always said, 'the strength of the pack is in the wolf and the strength of the wolf is in the pack.' You're only as good as your weakest link."
Looking back on his career, Goren hopes those who aspire to follow in his footsteps don't take their time playing hockey for granted. Goren's pro hockey career was taken away from him early, but he works to share his gift with others and give young players the same opportunities he had.
"Enjoy it," said Goren. "It goes so fast. Enjoy the locker room. Enjoy the travel, even though it's a grind sometimes, because you never know when it's going to be taken away from you."
Goren currently lives in Minnesota with his wife Angie and sons Oliver and Lincoln.