Captain's Log – College Life
By: Manitoba Moose Staff | Published: June 3rd 2019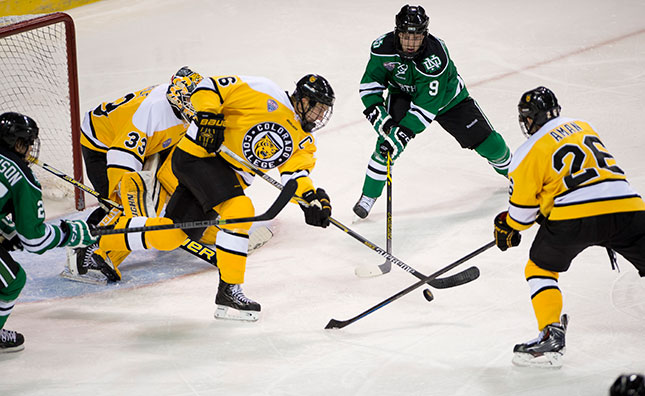 Peter Stoykewych grew up in Winnipeg, went off to Colorado College to play NCAA Division-1 hockey, and returned to Winnipeg to play for the Manitoba Moose.  Stoykewych was named captain of the Moose in October 2018, and is the second Winnipegger to hold the post in franchise history. During the 2018-19 season, the 26-year-old, who started playing at Sir John Franklin C.C., wrote a column in Game On Magazine in order to give readers a first-person insight into the world of pro hockey.
"College hockey isn't for me."
This common phrase thrown around by Canadian teenage hockey players is what I always believed as well. You didn't just have to love playing hockey, you had to love going to school, right? Boy, never have I been so grateful to be wrong.
Looking back on my days at Colorado College brings a lot of nostalgia. Talk to any player who went through the NCAA system, and they will recall countless stories from their time at school. Ironically, most of these stories occurred off the ice, and I am no different.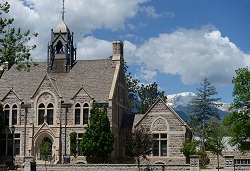 I was recruited by many schools during my early junior years playing for the Winnipeg Blues, but finally settled on Colorado College.  It is one of the most beautiful places I have ever seen (trust me, Google it). The first time I stepped on campus, I fell in love. The people, the atmosphere, the location, the campus, and obviously… the girls. I was hooked.
I could talk about my adventures both on and off the ice, but we may need a bigger magazine. Instead I will give you a brief rundown of my four years at school….
Freshman year: What the heck is going on?
Sophomore year: I've concluded that this place is, in fact, heaven.
Junior year: I have figured out what the heck is going on and, turns out I'm pretty good at it.
Senior year: Please, please, please, please don't end. *Spoiler: It did*
I assume by this point you are waiting for a hockey story. Here is my favourite, and I think it perfectly sums up college hockey.
In my sophomore year, our team made it to the championship game of the Final Five, our conference tournament. This meant we were playing at the Xcel Energy Center, home of the Minnesota Wild, in front of 20,000 fans. Now, I'm sure you've heard of college rivalries. To this point in the tournament, as the underdog, we beat North Dakota and Minnesota, two teams loaded with soon-to-be NHL'ers. On the way to our final game, a few teammates and I were heading down our hotel elevator when we encountered several fans wearing Colorado College jerseys. We began to thank them for making the trek to Minnesota for the tournament and appreciated their support of our team. We were a tad confused when they began to laugh. One of them mused, "We are actually all North Dakota and Minnesota fans, but since you knocked us out, we bought CC jerseys and are cheering for you tonight. Even though we hate you guys, we HATE Wisconsin even more. Go CC!"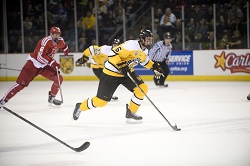 I think this story sums up college hockey in its truest sense: community. Looking back I realize college hockey isn't really about going to class, tests, games, teachers, wins or losses at all. It's about people. Relationships built with people that make a campus, dorm or classroom, not only a place to learn, but a home. Colorado College allowed me to experience this, and for that, it will always have a piece of my heart and I will forever be grateful.
Spend five minutes looking at my college class group chat. It includes members from Alaska, Texas, Minnesota, Wisconsin, and then there's me, from Winnipeg. You'll quickly realize college hockey really IS for everyone.
Photo Credits: Casey B. Gibson & coloradocollege.edu