Camp Quality Manitoba Provides Community for Campers
By: Manitoba Moose Staff | Published: November 15th 2021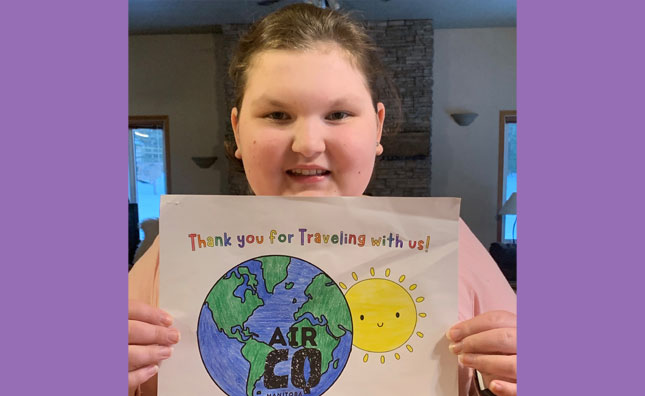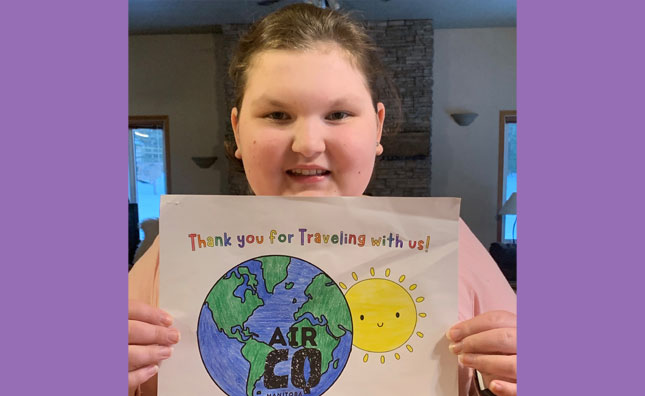 By: Jason Friesen
Aug. 28, 2019 is a day Anisa and Kelly won't soon forget. It's the day they were told their daughter Emily had brain cancer.
Though those words will always come as a complete shock to any parents, the couple knew something was off with their child.
"Having just turned 12 in June, we didn't know if it was hormones, becoming a teenager, or what it was," said Anisa. "She was having trouble remembering to do things that were normal everyday routines like brushing her hair, brushing her teeth, and showering regularly."
The family, who lives in The Pas in northern Manitoba, ended up taking Emily to the ER, where they were told the unusual behaviour could be a mental health issue. A few days later though, Emily started seeing things that weren't really there and ended up walking out of the house late that night. That sparked another trip to the ER, where this time the Children's Hospital was called, and the family was flown to Winnipeg later that day.
Emily's visit to the Children's Hospital was filled with X-rays, doctor consults, and MRIs – all confirming that there was a mass in her brain.
"Supracellular germinoma with secondary hydrocephalus was the official diagnosis. All we heard was 'cancer'," noted Anisa.
Two days after arriving in Winnipeg, Emily received brain surgery to do a biopsy and insert a shunt. That was followed by four rounds of chemotherapy, and she began radiation just prior to the 2019 holidays. Though she was scheduled to have 18 treatments, the chemotherapy had done its job and 13 radiation treatments were able to rid her of the tumour.
Though the tumour was gone, it left Emily with other complications in its wake. It had affected her pituitary gland, hypothalamus, and part of her optical nerve, which forced her to be on hormone replacements. It also meant that she now had diabetes insipidus, hypothyroidism, and hypothalamic obesity which has caused her to have Type 2 diabetes, while her eyesight has also been affected.
"Some of these will be lifelong for Emily. Her short-term memory is also compromised, which makes things difficult in school and life in general," added Anisa.
The family was finally able go back home to The Pas in mid-January 2020 to live in their new normal. Having been in their own little bubble for numerous months already, the shutdowns of the pandemic weren't a big stretch for them.
In search of some opportunities to escape their own family bubble, Emily's dad Kelly began searching for summer camps that Emily and her younger brother Rylan could attend, even if only doing so virtually. It was then that they came across Camp Quality Manitoba. The camp's programming that seeks to provide free uplifting camp experiences for children affected by cancer and blood disorders intrigued them, and after some research and a few phone calls, the kids were registered not just for summer camp but for virtual spring break camp as well.
"Spring break was our first virtual camp. It was amazing," said Anisa. "The kids had so much fun doing the crafts, activities, and the virtual games. Rylan even loved that he got be a part of the camp and was given all his own supplies."
Since then, Emily and Rylan have been all in on Camp Quality Manitoba and have found a community there. They've participated in the summer camps and any other fun virtual camps available.
"We are hoping that the kids can get to go to camp next summer and meet everyone in person that they see online," said Anisa. "The kids love the variety of activities that Camp Quality Manitoba puts together, and seeing the same faces really gives a sense of community."
Support kids like Emily with the Manitoba Moose Hockey Fights Cancer campaign in support of Camp Quality Manitoba this November! Purchase Moose mystery autographed pucks on the concourse at their Nov. 18, 19, and 21 games, and place your bid at Auctions.NHL.com for the first-ever specialty Moose HFC jerseys being worn by the team at their HFC game on Nov. 21. Be at the HFC game in-person to show your support by purchasing tickets at MooseHockey.com/TICKETS.