Manitoba Made: Reichel and Suess Primed for NHL Success
By: Anthony Fusco | Published: December 22nd 2021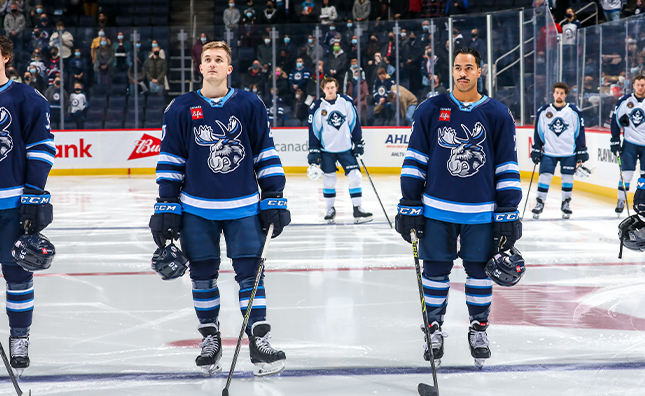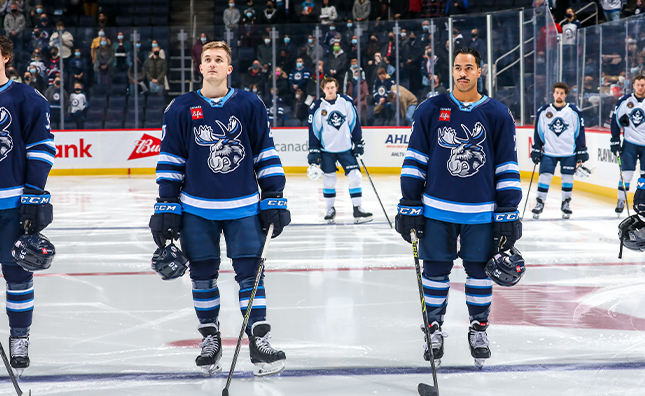 Hockey players spend countless hours honing their craft both on and off the ice. From a young age, they're given instruction on how to skate, shoot, pass and a million other skills they'll need if they one day hope to make it big. For many, that's where it ends. Playing in the NHL simply becomes a fantasy. For a lucky few, like Kristian Reichel, one day can make everything worth it.
"I think every kid has a dream to play in the NHL one day. That dream just came true today. All the work I put in throughout the years paid off today. I was super excited."
Reichel made his NHL debut with the Winnipeg Jets on Dec. 19, 2021. His first game was a 4-2 win over the St. Louis Blues in which he received 4:27 of ice time. "It's awesome," said Jets forward Mark Scheifele after the game. "Like Reichs said, it's something every kid dreams of. It's memorable for him. We got a big win against a Central Division opponent. It made it that much better. It's awesome to see Reichs get his first game and hopefully it's the first of many."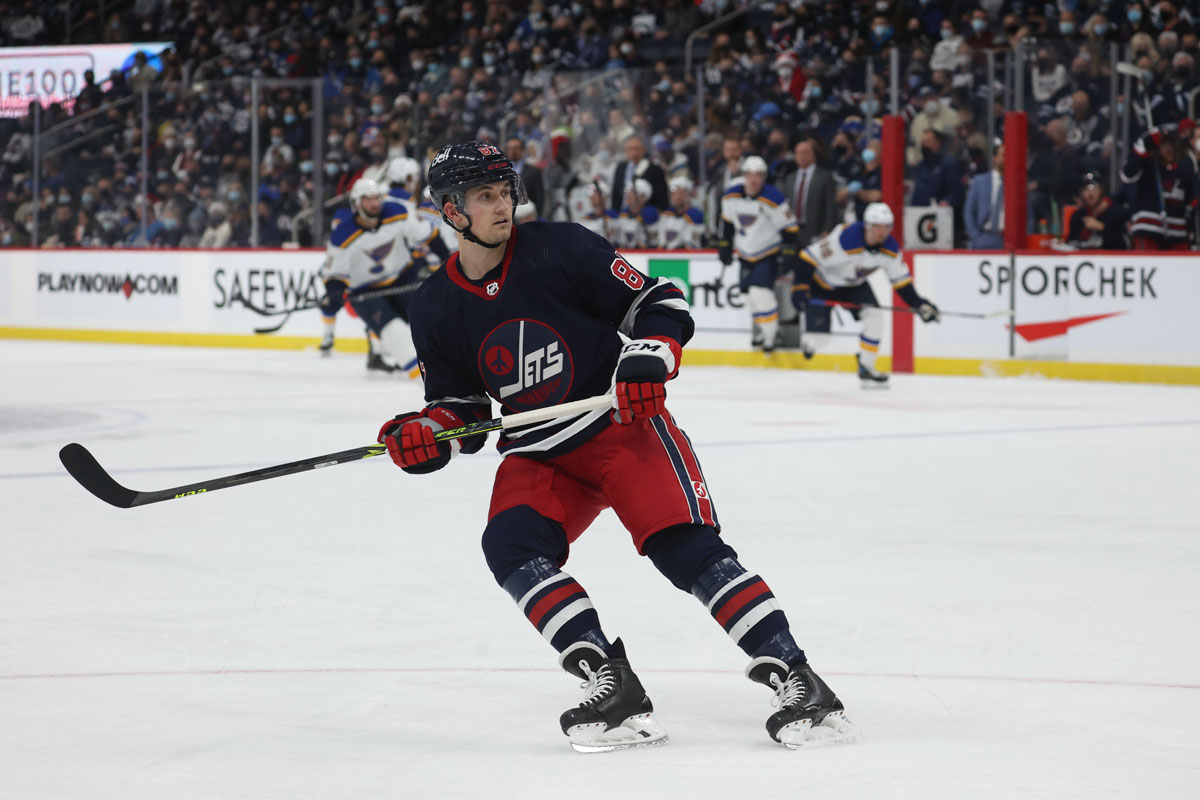 Doing anything new for the first time, let alone making your NHL debut, is usually a little nerve-wracking. If Reichel was feeling anxious, all he had to do was turn his head slightly to look at who would be joining him on his line for his NHL debut. A quick glance revealed C.J. Suess at centre and Jansen Harkins on the opposite wing.
"It was definitely a great experience being right by his side for his first game," said Suess, who played his second NHL game that night. "In the locker room we're stallmates. Throughout the day we had to get (COVID-19) tested together so I was around him for quite a bit of it leading up to the game. It was a really cool experience to see him take that chance and get the opportunity that he had. It was definitely cool to be there with him."
Suess and Reichel are extremely familiar with each other. Prior to getting the call to the Jets, both forwards played on the same line with the Manitoba Moose and had been teammates for the last four years. Harkins also lined up alongside Reichel and Suess during his three seasons with Manitoba before solidifying himself as an NHL regular during the 2020-21 season.
"It made it special for sure. You can play with these guys who played with the Moose," stated Reichel. "Getting a call-up with C.J., we've played (on a line) together almost half of the season right now. Having the chemistry together and all that stuff, it's nice to be called up and play with some guys where you know what to expect from them and you know the chemistry between each other. It made it special for sure."
Reichel and Suess have been reliable pillars for the Moose this season, with Reichel tallying 12 points (5G, 7A) in 25 games this season. He also leads the Moose with two shorthanded goals this season and averages 2.5 shots per game. Suess has all of his 12 points (4G, 8A) in his past 17 games. He's been on fire as of late with four points (1G, 3A) and 13 shots on goal in his past five contests.
For Suess, it was a long road between his first and second NHL games. He made his official NHL debut on Nov. 1, 2019, when the Jets met the Sharks down in San Jose. "Honestly it's pretty exciting," said Suess.  "It has been a while since the last call-up. I've just been keeping my head down and working and waiting for the opportunity to come up again. It was exciting."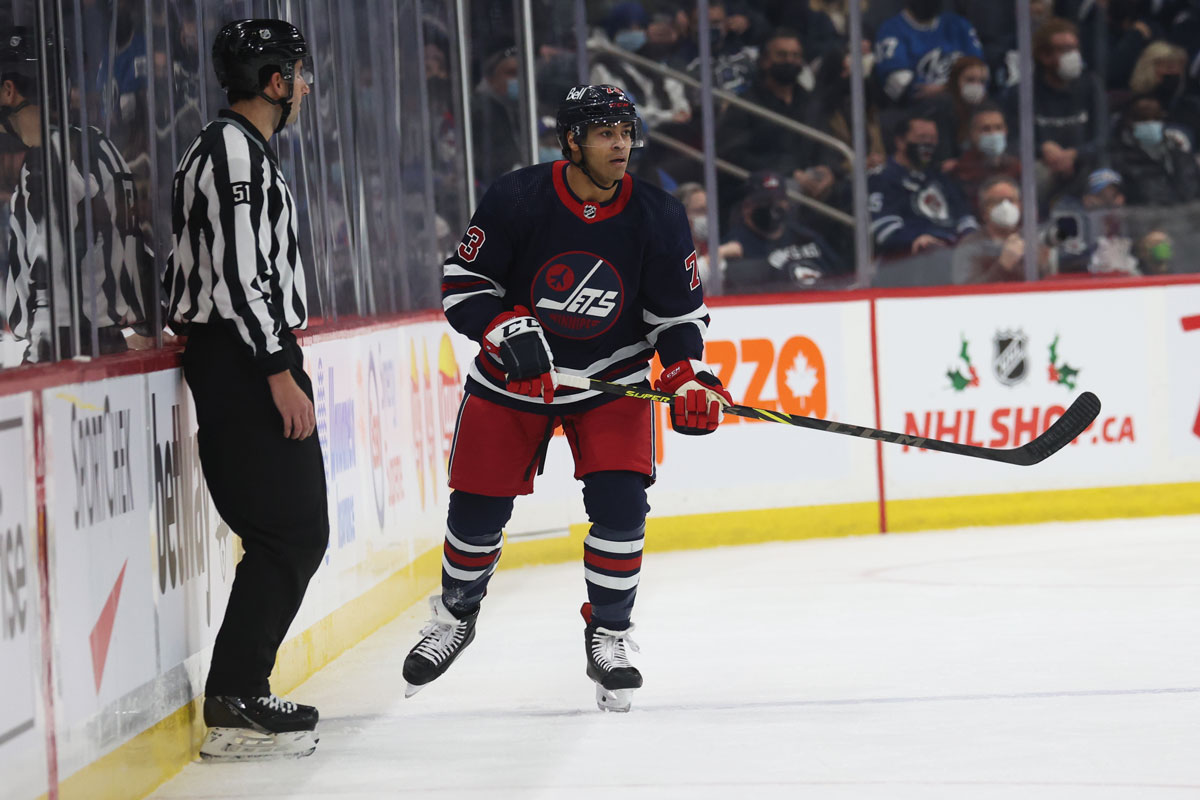 There's a plethora of different paths to get to the NHL. Some players, like Suess, are drafted into the organization and work their way up from the AHL.
"With the time in between, you kind of learn to how play for yourself. Just play to best of your abilities and whatever comes, comes," explained Suess. "That's kind of the approach I set to it. I can't put too much stress on myself to get called up or worry about getting called up. I just have to play hockey and have fun with it."
Others, like Reichel, are undrafted and may have to distinguish themselves later in their careers to get an NHL contract. "You have to keep working hard," stated Reichel. "Being drafted is one part. But if you work your ass off every day, sometimes you will get rewarded for that. For me personally it was just a booster. I wasn't drafted. I had extra motivation to prove everybody wrong and I belong and deserve a shot. I think working hard, staying focused and being a good guy will get you rewarded."
If there's a lesson anyone can learn from players like Reichel and Suess, it's to never give up on your dream. Perseverance is key, and with a combination of timing, preparation, and a little luck, you can make a memory that will last a lifetime.