Pride for our Province on Full Display at Manitoba Made Day
By: Manitoba Moose Staff | Published: November 25th 2021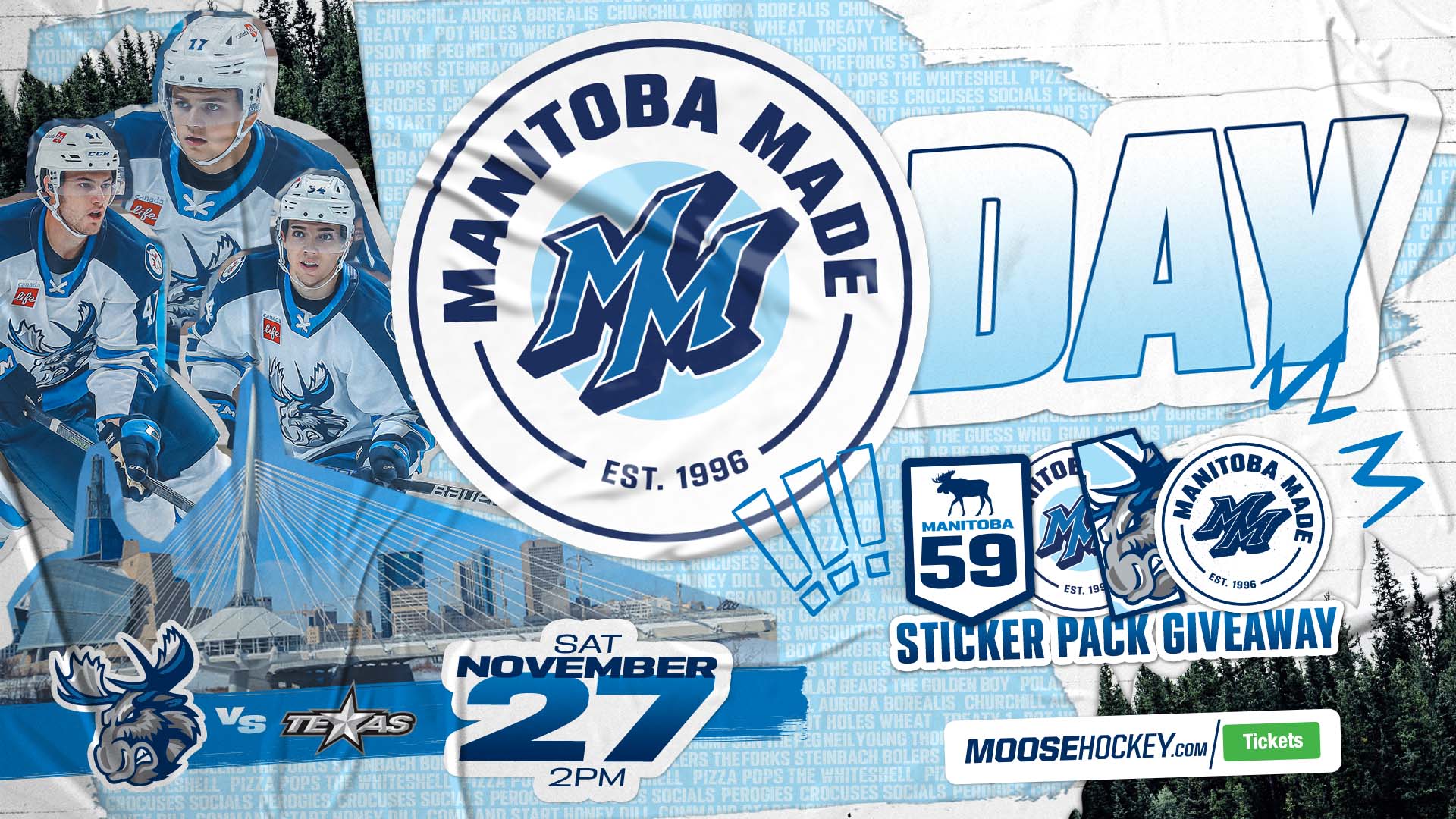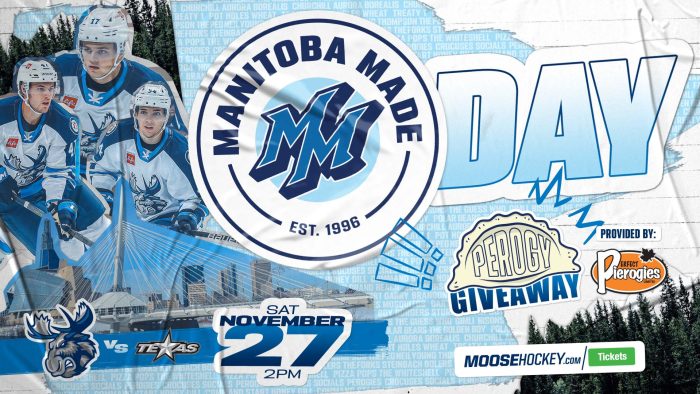 By: Jason Friesen
Manitobans are many things. We're friendly, as our license plates aptly say. We're generous, donating often to those in need in our community. We're tough, thanks to our extreme temperatures. Perhaps most of all, we're fiercely proud of our home province. In other words, we're honoured to be "Manitoba Made".
The Manitoba Moose are as proud as anybody of their home province, and that will be on full display on Saturday afternoon at Canada Life Centre when the Moose take on the Texas Stars for Manitoba Made Day at 2 p.m. CT.
Manitoba Made Day is one of the new promotions on this season's schedule, and it comes as a result of the Moose solidifying the "Manitoba Made" line as their new team slogan.
"We think 'Manitoba Made' speaks strongly to our Manitoba roots and who our fans are," said Moose Marketing Manager Annie Chipman. "The Moose have been a proud part of this province for over 20 seasons now and are woven into the fabric of this community. Likewise, our fans display the truest form of what it means to be Manitobans – loyal, caring, and not afraid to leave their homes on a chilly winter day to watch some hockey. On top of that, the slogan really applies to our team as a developmental roster where players are in many ways 'Manitoba Made' as they get their start for their professional careers here."
On top of featuring those "Manitoba Made" players on the ice, Manitoba Made Day will serve as a celebration of all things Manitoba. The first 3,000 fans in the building will receive limited-edition Manitoba Made sticker packs that will have Moose fans sticking our province's outline, Manitoba highway signs, and Moose logos on their laptops, school binders, and bedroom walls. Additional stickers will also be available for purchase for $5 at the game through the Manitoba Moose Mobile App.
Saturday's game will also feature local musicians performing on the concourse at Canada Life Centre. That will include Nelson Little of Thompson, Man. who is an energetic performer of Métis heritage and was recognized as Most Outstanding Manitoban at the 2014 Aboriginal Peoples Choice Music Awards, as well as Dan Scramstad and Genevieve Freynet.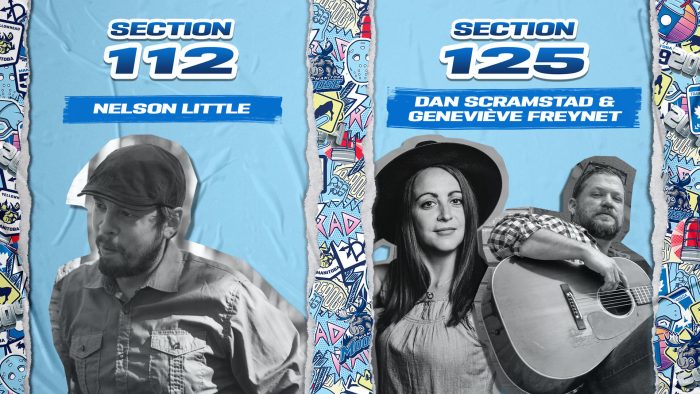 Fans will want to hurry hard to the concourse during intermissions to participate in another favourite Manitoba ice sport. Though it won't officially be on ice, an 8-metre-long synthetic curling rink will be on the concourse for fans to try their hands at.
Upon exiting, fans will be taking a taste of Manitoba home with them in the form of a bag of perogies from Manitoba's own Perfect Pierogies.
Moose Community Relations Coordinator Raquel Payne is sure the game will hit home with their fanbase.
"We're honoured to be able to use our platform to celebrate various groups of people each season. Manitoba Made Day is a celebration of all our fans and our shared local pride," said Payne. "The grassroots nature of the team is something that has driven the Moose since 1996. That clearly lives on today with our fans, employees, and players, and that's something worth celebrating."
Show your Manitoba pride at Manitoba Made Day! Tickets are available at MooseHockey.com/TICKETS. Make sure to take advantage of the "Me + 3" offer on Ticketmaster by purchasing four or more tickets.
Start the celebration of our province at noon in Hargrave St. Market with local food options and entertainment from DJ FIN-S and cultural performer African Drummer Jay Stoller and Drum Café. Plus, get your photo taken with Santa and enter to win an autographed Moose jersey. Full details at TrueNorthSquare.com/PlazaEvents.