Cherished Relationships Made 2021-22 Moose Special
By: Anthony Fusco | Published: May 19th 2022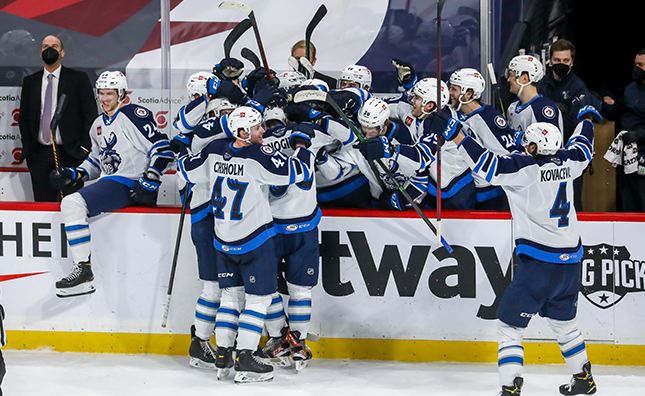 "We were such a tight group" said Manitoba Moose Captain Jimmy Oligny. "We believed we could go so much further than that. It was very tough to swallow, especially that the first two games could have went our way as well. You look back and you're like, we were just one shot away to end the series in four games instead of going for a fifth game."
A 2-1 loss in Game 5 on May 15 was a bitter pill to swallow for Moose organization. After dropping a pair of games in Milwaukee to begin the series, the Moose made their way back to Canada Life Centre with their backs against the wall. There was no room for error, as a single loss would put an end to the 2021-22 campaign.
This season's Moose squad was characterized by an uncanny ability to display resilience in the face of adversity. Whether it was dealing with COVID-19, player movement or a tough travel schedule, the Moose weathered everything the season could throw at them and came out stronger on the other side.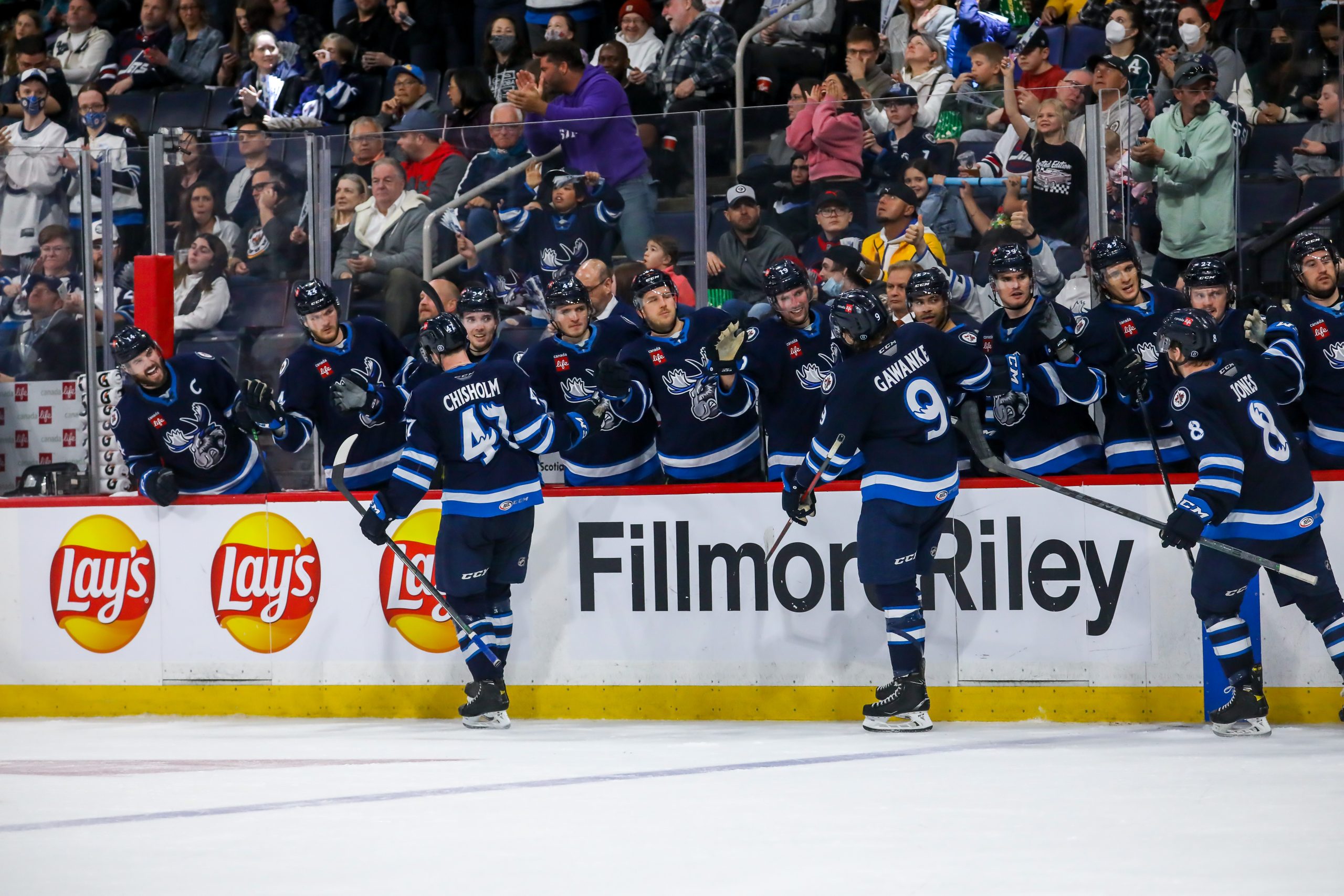 The antlered ones showed off that resilience again in the playoffs. The Moose captured a win in Game 3 to get a victory on the board in their five-game series. Game 4 saw Manitoba bring out the offensive firepower and notch a huge win in front of an engaged and energetic crowd. A decisive Game 5 was needed, which saw Manitoba eventually fall to the Admirals.
A Calder Cup Championship wasn't in the cards this season, but the Moose still managed to put together a successful campaign. Manitoba matched a franchise record with 25 wins at Canada Life Centre during the regular season. The club set a new franchise mark with a .722 points percentage on home ice. That ranked Manitoba fourth overall in the entire AHL.
Despite the result at the end of the season, there are many positives to keep in mind that were not lost on the players or coaching staff. The organization produced a great group of players who made significant contributions on and off the ice at both the NHL and AHL levels. Most importantly, the team fostered an inclusive and supportive atmosphere that never left any of its members behind.
"Management did a great job I think in signing the right people and looking to sign sometimes the right person before the hockey player," states Moose Head Coach Mark Morrison. "I think the core group here, they got seven or eight of that core group, did a real good job. You might add one or two personalities that didn't click right away, but they made sure they did. For me, what I've learned going forward is that we've always preached team here in my tenure.  I've always just wanted to have a great team that gets along and is easy to coach. I think what happened there with me now is if I were to pick a team or to sign a team, I would look for that core group to be strong because they could bring everybody else in. The core group is hugely important."
The sentiment extended to the players as well, with defenceman Ville Heinola chiming in during the end of season media availabilities.
"Every time when I came with the team, I felt like I could be myself. I can talk clearly about anything that I want. All the guys are even laughing at my jokes, which is a surprise for me," chuckled Heinola. "It's been a lot of fun to be part of this team. I'm going to remember this team for the rest of my life."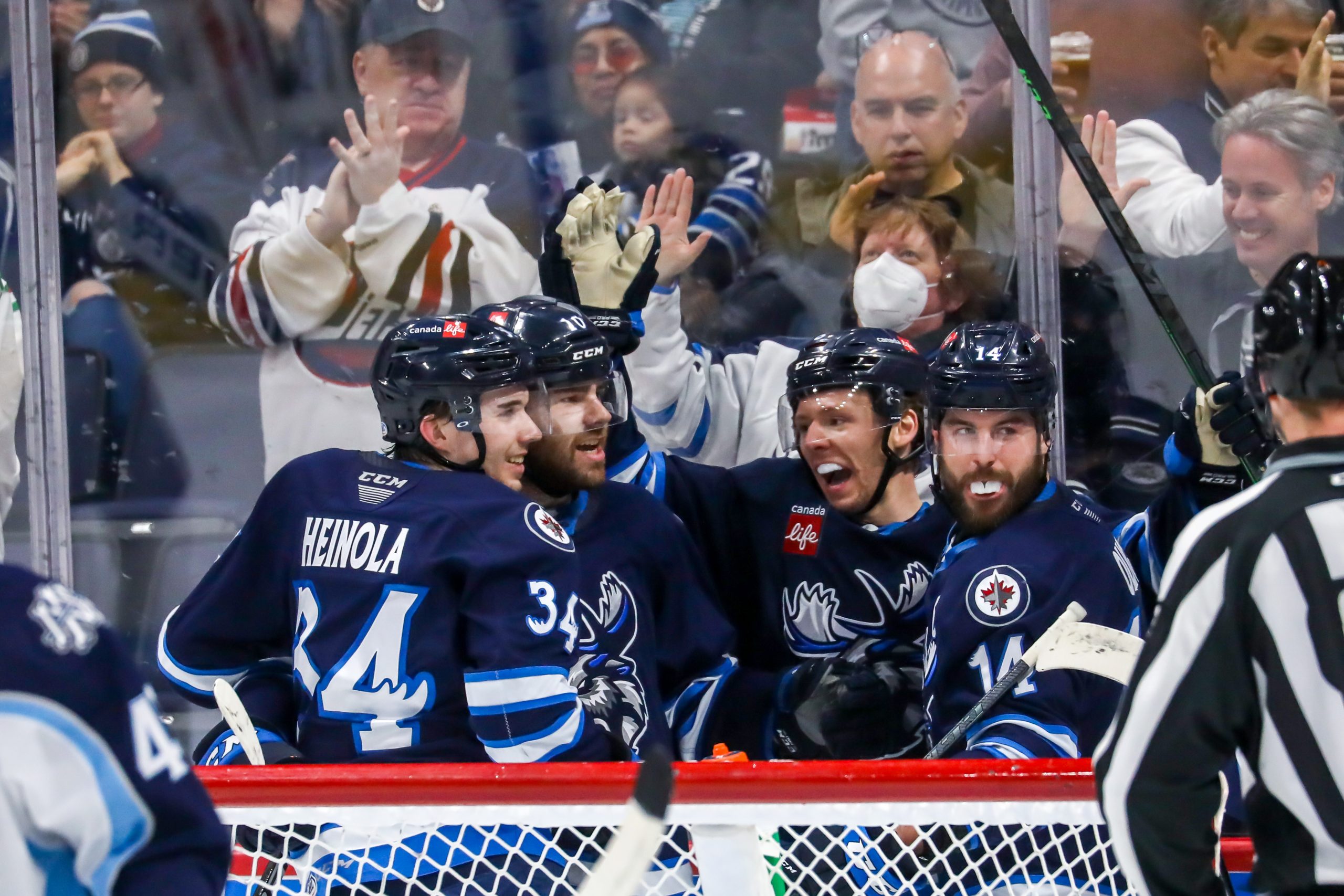 Moose forward Evan Polei echoed the words spoken by both Heinola and Morrison when speaking about his first season with the club.
"You don't run into a group like this very often. I've played on a couple teams now and it turns out to be a bit cliquey sometimes," said Polei. "In this group, everybody was involved. There wasn't one group doing one thing, another group doing another. The group was amazing."
Despite a somewhat bittersweet ending to the season, this Moose team came away with friends and memories that will last a lifetime.
"(Mark Morrison) gave us a speech and said that opportunities and memories like this don't come around often," added Polei. "The type of group we have is so tight and you have to cherish these moments no matter the outcome."
The season may not have ended with a Calder Cup, but this Moose team made priceless memories and friendships that are sure to last a lifetime.