Former Moose Making Playoff Impact With Jets
By: CK | Published: May 27th 2021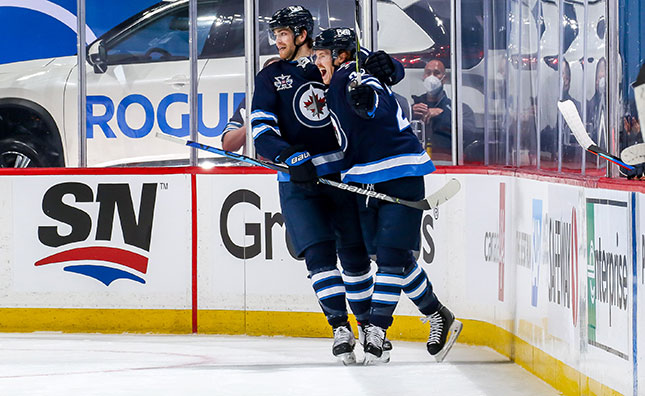 The Winnipeg Jets are preparing for the second round of the Stanley Cup Playoffs. The NHL club received big contributions in the first round from players who donned the antlers of the Manitoba Moose in their career. 
On the current playoff-expanded roster for the Winnipeg Jets, 22 of the 37 players played for the Manitoba Moose. 
One of those players who suited up for the Moose this season was Dominic Toninato. Duluth, Minn. product registered three goals in three games during his time in the AHL. Toninato then made a huge impact on the Jets by scoring the game-winning goal in Game 1 against Edmonton. 
Toninato isn't alone. An impressive 12 of the 14 goals scored by the Jets during the playoffs involved former Moose players.  
Kyle Connor leads the contingent of former Moose in scoring with four points (2G, 2A) in four games, including his thrilling triple-overtime goal to send the Jets past the Oilers. 
Connor Hellebuyck was named MVP for the Manitoba Moose during the 2015-16 season. Hellebuyck is a steady presence in goal for the Jets with a .950 save percentage as well as a 1.50 goals-against average through four playoff games.
With Round 2 just around the corner it will be exciting to see which other Moose graduates will contribute to the team's success.