PRACTICE REPORT: Moose Prepare for Important Road Trip
By: CK Nakhwal | Published: March 11th 2020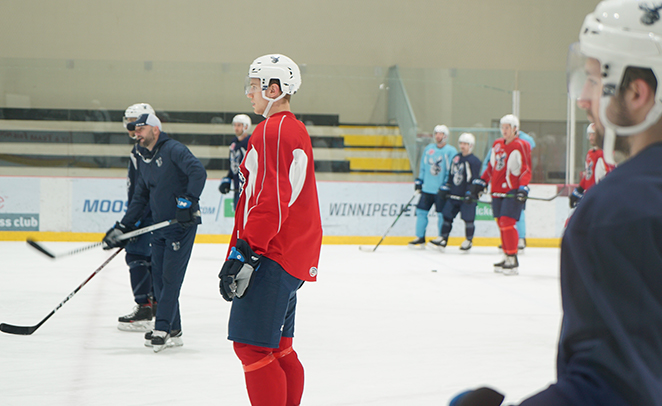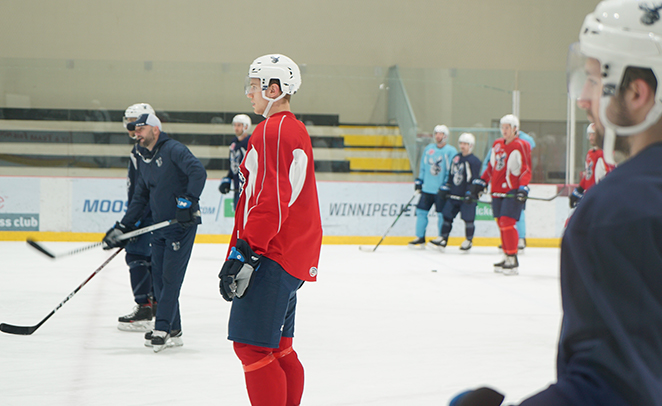 The Manitoba Moose held their final practice at Bell MTS Iceplex Wednesday ahead of their second longest road trip of the season.
The Jets AHL affiliate kicks things off Friday night in Milwaukee against the Admirals, before playing two more games on Saturday and Sunday.
It's a heavy workload for the club, but veteran forward Ryan White is confident the team can conquer it.
"I think it's just about taking care of yourself," White said following practice. "It's kind of different. Normally you are only playing one, maybe two at the most, but short shifts are key and just try not to over-extend yourself."
The Moose hosted the Admirals at Bell MTS Place on Feb. 15, and secured a 1-0 win in the process. White says the team has been feeling a lot of confidence after beating the top team in the Central Division.
"I think it's given us a little bit of a boost," he said. "It's (given us) validation to know that we can play with anybody."
Moose defenceman Jimmy Oligny is also feeling confident heading into the road trip. With a goal in Saturday's win over the Iowa Wild, Oligny marked a new AHL career high with four goals and 15 points during the 2019-20 campaign.
"I'd say I've just had a few lucky bounces here and there and it's just been adding up," Oligny joked. "It's nice, but at the same time I'm not here for that."
"I don't pay much attention to that but it's nice to have something to back you up sometimes."
The Moose take on the Milwaukee Admirals on Friday, March 13. Puck drop is scheduled for 7 p.m. CT. The matchup will be broadcast on TSN 1290 and moosehockey.com/listenlive.