Gap Between Games an Advantage for Moose
By: Daniel Fink | Published: March 23rd 2021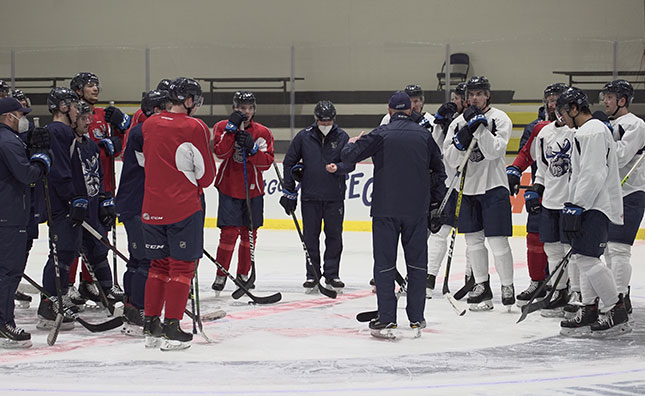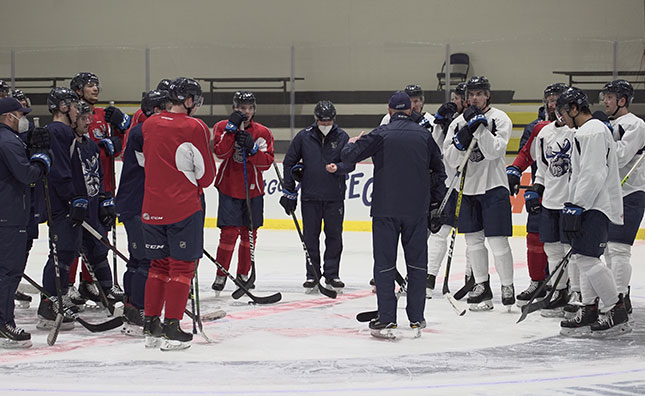 After playing 16 games in 27 days to start their shortened season, the Moose hit a 12-day stretch without game action. A rarity during any season, this open space on the schedule gave the team to focus in on rest, skill-development and having a little fun before turning up the intensity this week.
Veteran defender Jimmy Oligny appreciated the opportunity to heal up some of the bumps and bruises from a busy start to the campaign.
"It was huge. Especially, like the first couple games were pretty hard. Four games in six days. Then more sets like that. It was pretty hard on the body. There were a couple things dragging from there. So it was huge for us to come back here and tend to those injuries and be fresh to go."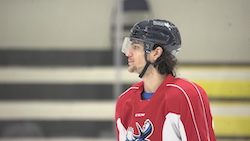 Defenceman Johnathan Kovacevic felt the early stages of the break were a good chance to get in some rest following a gruelling start to the season.
"I think the beginning of the break, which we're just getting over now, because we had a day off (Friday) so that's kind of the way I think we looked at it. We had a couple of split-skates, like forward/defence skill skates. Then we had a fun, competition day and then a day off. In that stretch it was a good chance to take a breath and get some time off."
The competition day Kovacevic mentioned was a three-on-three tournament as the Moose split into four squads and went head-to-head. C.J. Suess captained Team White to victory on Thursday.
"It's always good to have these days," said Suess following the tournament. "I think it's good for the morale. It keeps the guys having fun while we're recovering. Like I said, it's a good time for everyone and everyone had a blast out there."
With the team well-rested following the early days of the break. The intensity ramps up toward Thursday's matchup against the Laval Rocket.
"Now is a good time to work on some things in our game," added Kovacevic. "That's what we did (Saturday) and that's what we'll continue to do up until Laval. At first I thought I wasn't going to like (the break), because I love playing games, but now that we're in it I don't mind it at all."
Moose leading scorer Nathan Todd knows the team can't lose the focus that led to a 7-7-2-0 record through the unofficial first half of the season.
"We have to use these 12 days to stay ready for Laval. They're a tough team so we're kind of getting ready for them. These practices, it's a good time to work on small skills and stuff like that."
The Moose resume game action on Thursday, March 25 when they host the Laval Rocket at Bell MTS Iceplex.