Training Camp: Former Captain Returns For Tryout
By: Austin Siragusa | Published: September 24th 2019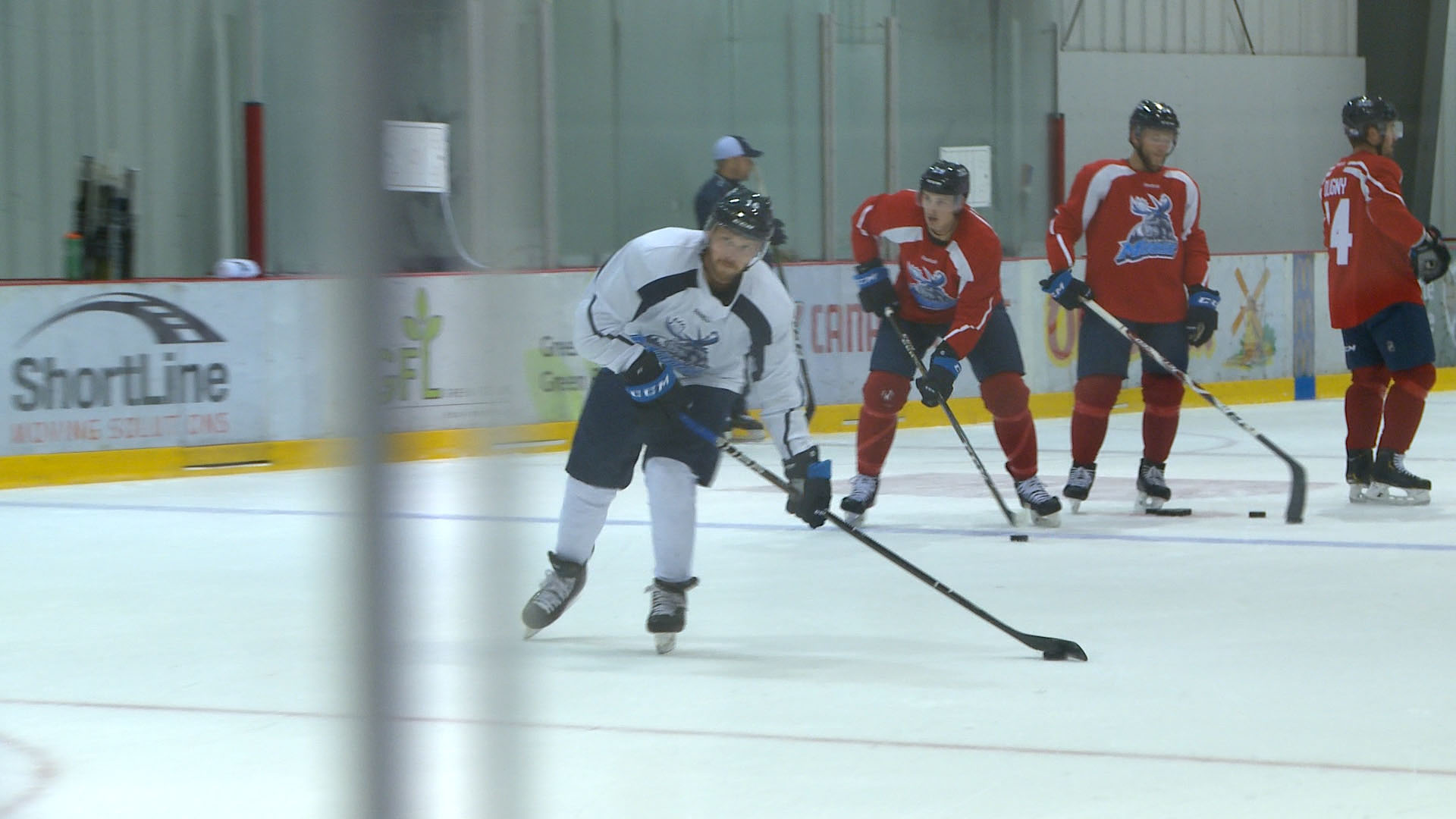 As Moose training camp continues at Bell MTS Iceplex Tuesday, there's a familiar face fans might recognize taking part in the Moose drills.
30-year-old John Albert is back after leaving the organization 3 years ago, and the former Moose captain is excited to show the coaches what he can do.
"I was so pumped to come here, so excited, especially the hockey aspect of it, super excited to start the competition, hit somebody, get hit, you know, just feel the competitive spirit," Albert said.
"And then on the other side of that, being with this organization for five years, being so familiar with everybody with all the surroundings and everything like that, it's a great opportunity for me."
Coming off an injury that sidelined him for the entire season last year, and a highly competitive camp, Albert has lots to prove as he tries to crack the roster.
Moose head coach Pascal Vincent was asked why the club wanted to take a look at the forward.
"He's got tremendous leadership skills, we know him. Craig Heisinger knows him even more," Vincent said.
"Ryan White, Johnny Albert, all those guys are character people. People with good values, we're looking for those kinds of people."
The Moose finish training camp with two exhibition games against the Iowa Wild at the Ralph Engelstad Arena in Grand Forks, N.D. on Sept. 27 (7 p.m.) and 28 (2 p.m.). Tickets are available here.
All training camp on-ice sessions will take place at Bell MTS Iceplex and are open to the public. Click here to view the schedule.