Autism Awareness: From Fear to Freedom in the de Mata Household
By: Manitoba Moose Staff | Published: March 4th 2019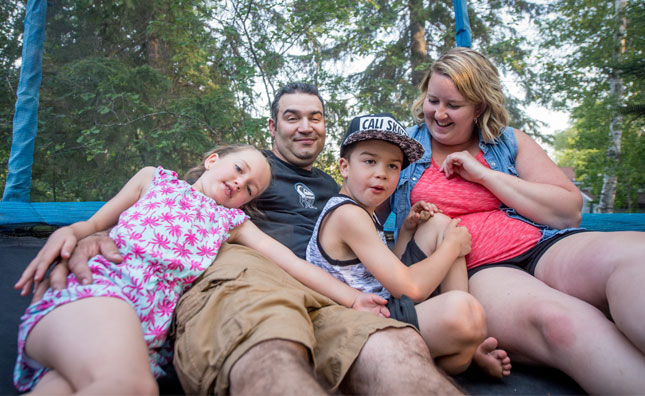 Walking up to the da Mata home nestled in the beautiful town of Falcon Lake, their yard is strewn with bikes and toys of all kinds. Inside is the warmest, most generous family; bustling with the activity that comes with a 9-month- old, a 6-year-old and an 8-year-old.
Kristyn and Manny da Mata met in 2007 after Manny moved to Falcon Lake for work. In search of love, they were set-up by mutual friends.
Just a little more than a year later, Kristyn gave birth to their first child, Madden. A beautiful baby, Madden was quiet and relaxed. Together the couple imagined their son's future; the possibilities seemed endless. Then, at 18 months old an unsettling feeling came about. Kristyn and Manny started to wonder if their son was deaf. Then one day Kristyn saw a television commercial for early autism detection.
"The commercial listed eight signs, and Madden literally had all of them," said Kristyn.
After showing the commercial to Manny, the parents sought out a specialist. People born with autism spectrum disorder have trouble talking, listening, learning and playing. The news was shocking. All of those dreams for their son changed. The future became uncertain.
After choosing St.Amant to support Madden and their family, the da Matas waited an emotional and difficult six months for services.
"It was very frustrating. Madden wouldn't listen, he was upset a lot because we didn't know what he wanted and he was at risk of running away and getting hurt," said Kristyn. "I felt helpless not knowing how to help my own child."
St.Amant offers pre-school and school aged programs for children diagnosed with autism.
"St.Amant basically saved our lives," said Manny. "They taught us how to communicate with Madden and for him to communicate with us. They taught us how to teach him. The support has changed all of our lives."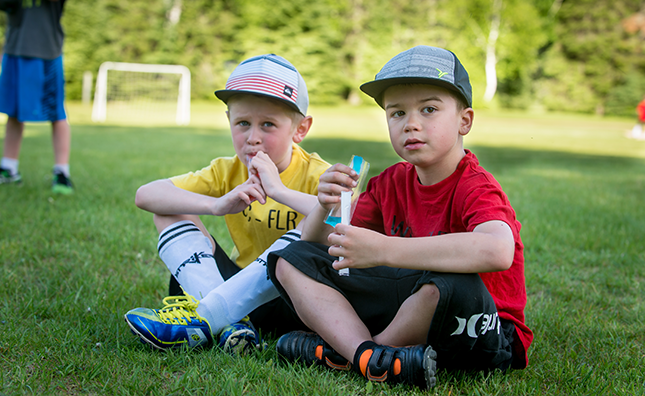 Madden went from a frustrated and emotional little boy, to the one we see today. Smiling, using sign language to communicate and passionate about soccer.
"He loves to play ball. He's a good big brother and has lots of friends at school. We know that this isn't always the case for kids with autism, and we give a lot of credit to St.Amant," said Kristyn.
"We're just so grateful. No one should have to do this alone," said Manny.
Helping to make sure that families like the da Matas are not alone, the Manitoba Moose have been supporting St.Amant since their return to Winnipeg in the 2015-16 season. Funds raised in past season have gone toward St.Amant programs and services, including a new early learning classroom.
This season's campaign gets underway Saturday, March 9 when players will wear special puzzle piece-themed Autism Awareness jerseys during their game vs. the Rockford Ice Hogs. Jerseys will then be auctioned in-game and online with proceeds going toward the St.Amant Foundation.
The Moose will provide a 'quiet room' for those attending the March 9 game who may need a break from the sights and sounds in the arena. The team will also publish a 'Guide to the Game' offering information to assist all fans in enjoying their experience at our Autism Awareness Game presented by Red River Co-op.
The campaign will continue at all six March home games where plush teddies sporting the special Autism Awareness jersey will be sold, also in benefit of the St.Amant Foundation.
Tickets for Manitoba Moose home games, including the Autism Awareness Game on Saturday, March 9, are available now at moosehockey.com/tickets.