Moose Announce 2022-23 Regular Season Schedule
By: Manitoba Moose Staff | Published: July 21st 2022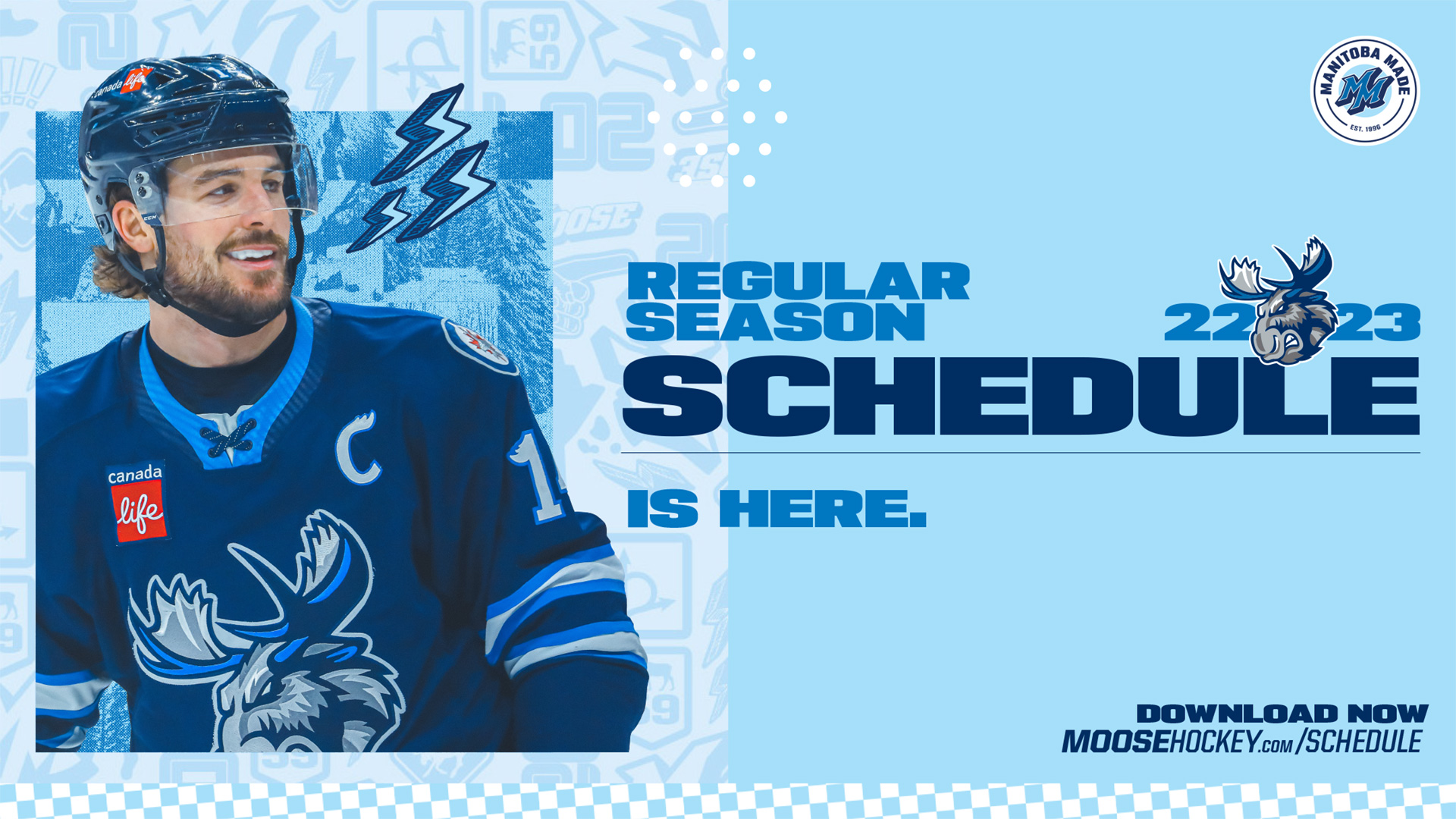 Link: Manitoba Moose 72-game list schedule
Link: Manitoba Moose 72-game printable schedule
Link: Manitoba Moose 72-game downloadable schedule
The Manitoba Moose Hockey Club, in conjunction with the American Hockey League, revealed today the team's 72-game schedule for the 2022-23 Regular Season. The Moose also announced the 2022-23 Promotional Schedule.
Manitoba's season begins at Canada Life Centre on Oct. 15 with the Home Opener, presented by Canada Life, against the Rockford IceHogs. The home schedule concludes April 7 when the Moose host the Grand Rapids Griffins on Fan Appreciation Night. Manitoba's regular season comes to a close April 16 in Chicago.
The Moose face off against 11 opponents this season, including the newly relocated AHL franchise in Calgary. The antlered ones host their newest Canadian rivals for the first time Nov. 11. The Moose schedule features 24 total games against Canadian competition this season. Manitoba has eight games slated against the Abbotsford Canucks and four games against Belleville, Calgary, Laval and Toronto.

This season's home schedule features 27 games on Friday, Saturday, Sunday or holidays. The docket also holds 17 weekend matinee games perfect for family outings.
Manitoba Moose Ticket Memberships are available now. Enjoy benefits like concession and merchandise discounts, free AHLTV Road Pass, an exclusive full-team autograph session and much more. For the full details on Ticket Memberships and to select the option that's best for you, visit MooseHockey.com/PACKAGES.
To view the complete 2022-23 Manitoba Moose schedule, click here. To download the complete schedule to your device, click here.