Late third period rally downs Moose
By: Chris White | Published: February 10th 2016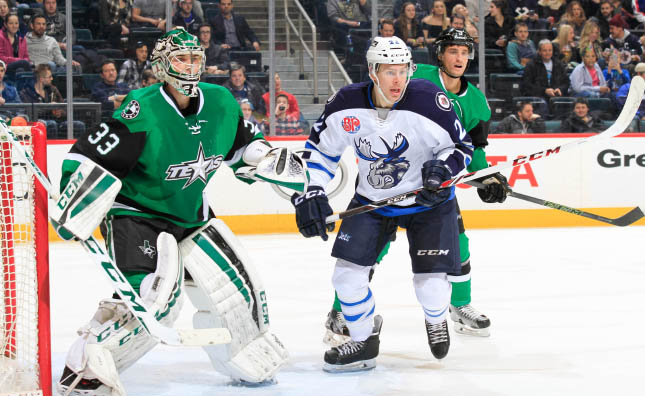 After working hard all night, a couple of bad breaks cost the Moose on Tuesday when they faced the Texas Stars for the first time since 2011 at the MTS Centre.
Manitoba played a solid game and had a third period lead after Darren Kramer scored three minutes into the final frame.
They held that lead until there were less than three minutes to play when the Moose were charged with a delay of game penalty that put them on a five-on-three penalty kill.
Texas scored the game tying goal while on that powerplay off a Brett Ritchie shot. The Stars then took the lead on the second powerplay with just 47 seconds remaining when Jason Dickinson scored his second of the game to secure a 3-2 Texas victory.
John Albert had the other goal for the Moose and extended his point streak to three games.
Maxime Lagace picked up the win making 27 saves while Moose goaltender Eric Comrie made 30 saves in the loss.
The Moose and Stars will play the rematch Wednesday night at the MTS Centre at 7 p.m.