Hellebuyck re-assigned to Moose
By: Chris White | Published: February 12th 2016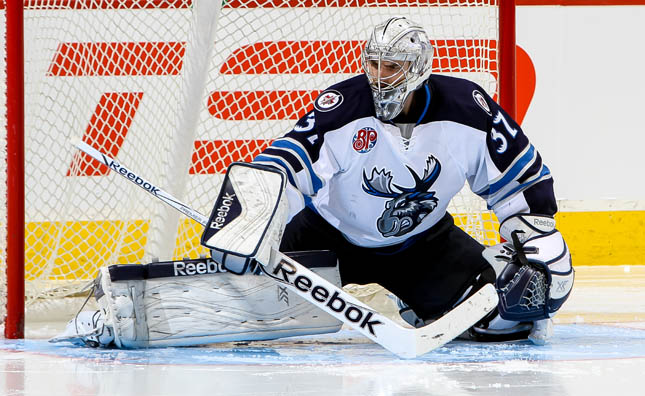 The Winnipeg Jets Hockey Club, in conjunction with its AHL affiliate, the Manitoba Moose, announced today that they have re-assigned goaltender Connor Hellebuyck to the Moose.
Hellebuyck, 22, played 26 games with the Jets this season, going 13-11-1 with a 2.34 goals against average and a .918 save percentage.
The native of Commerce, MI played 10 games for the Moose earlier this season registering a 2.41 goals against average and a .927 save percentage.
The Moose will play their next game when they host the Chicago Wolves Saturday afternoon at 2 p.m. at the MTS Centre.
The team will be wearing throwback jersey's from the 1996 season and the game will feature some other surprises during the retro game.
The first 3,000 fans in attendance will receive a package of player cards.