Jets, Moose Renew Affiliate Agreement With Icemen
By: Manitoba Moose Staff | Published: July 18th 2018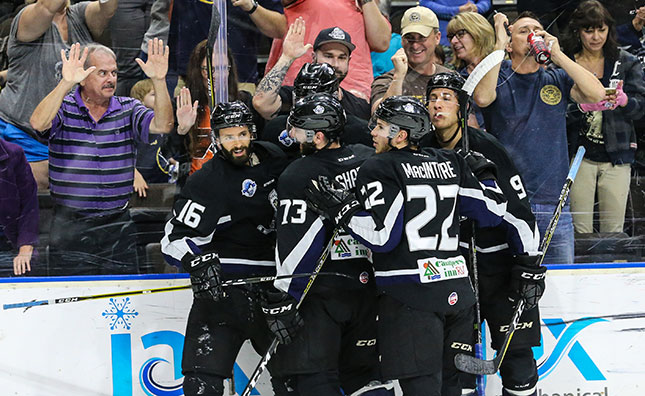 Winnipeg, July 18, 2018 – The Winnipeg Jets Hockey Club, along with their American Hockey League affiliate, the Manitoba Moose, are pleased to announce the renewal of the organization's partnership with the Jacksonville Icemen as its  ECHL affiliate for the upcoming 2018-19 season.
"We are pleased to continue our partnership with the Jacksonville Icemen.  The organization made huge strides on, and off, the ice in its inaugural season," said Craig Heisinger,  Senior Vice President & Director of Hockey Operations/Assistant General Manager of the Winnipeg Jets.  We look forward to our prospects furthering their development with head coach Jason Christie and his staff."
The Icemen played their inaugural season in 2017-18, posting a record of 26-39-4-3 and finishing fifth in the ECHL's South Division.  A total of 13 players spent time on the roster of both the Icemen and Moose.  Three of Jacksonville's top six scorers were on NHL or AHL contracts this past season. Meanwhile, three members of the Icemen signed tryout agreements to play for the Moose during the 2017-18 season.
"It's been great to work with an organization that we're on the same page with. Mark Chipman, Kevin Cheveldayoff, Craig Heisinger, and their coaching staff–they run a first class organization that's invested a lot in our team," said Icemen Head Coach Jason Christie. "To be able to work with them sending players up, and being able to develop players they send down, was obviously key for us. For our guys not on NHL or AHL contracts, getting that opportunity to move up to the next level was huge."