2023 Moose Catan Tournament
By: Manitoba Moose Staff | Published: April 19th 2023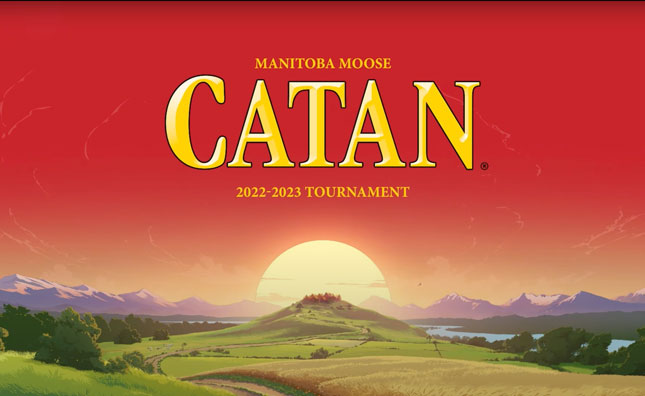 We all know hockey players are competitive both on and off the ice. So we decided to give a group of Moose players an off-ice outlet with the first-even team Catan Tournament.
A total of 13 players got together on January 24 to go head-to-head in a battle for board game supremacy. Find out who came out on top with our series of games this week while we wait for the Moose to start their drive for the Calder Cup on April 28 and 30 on home ice.
Get caught up on all the episodes below. New episodes arrive daily.
Table Draws and Preview featuring Nicholas Jones and Cole Maier
Table One – Evan Polei, Chris Martenet, Jeff Malott, Dominic Toninato
Table Two – Nicholas Jones, Dean Stewart, Greg Meireles, Thomas Caron
Table Three – Wyatt Bongiovanni, Declan Chisholm, Jansen Harkins, Cole Maier, Alex Limoges
Wild Card Tiebreak and Championship Round