Game Preview: Moose @ Checkers – Nov. 8
By: Chris White | Published: November 8th 2015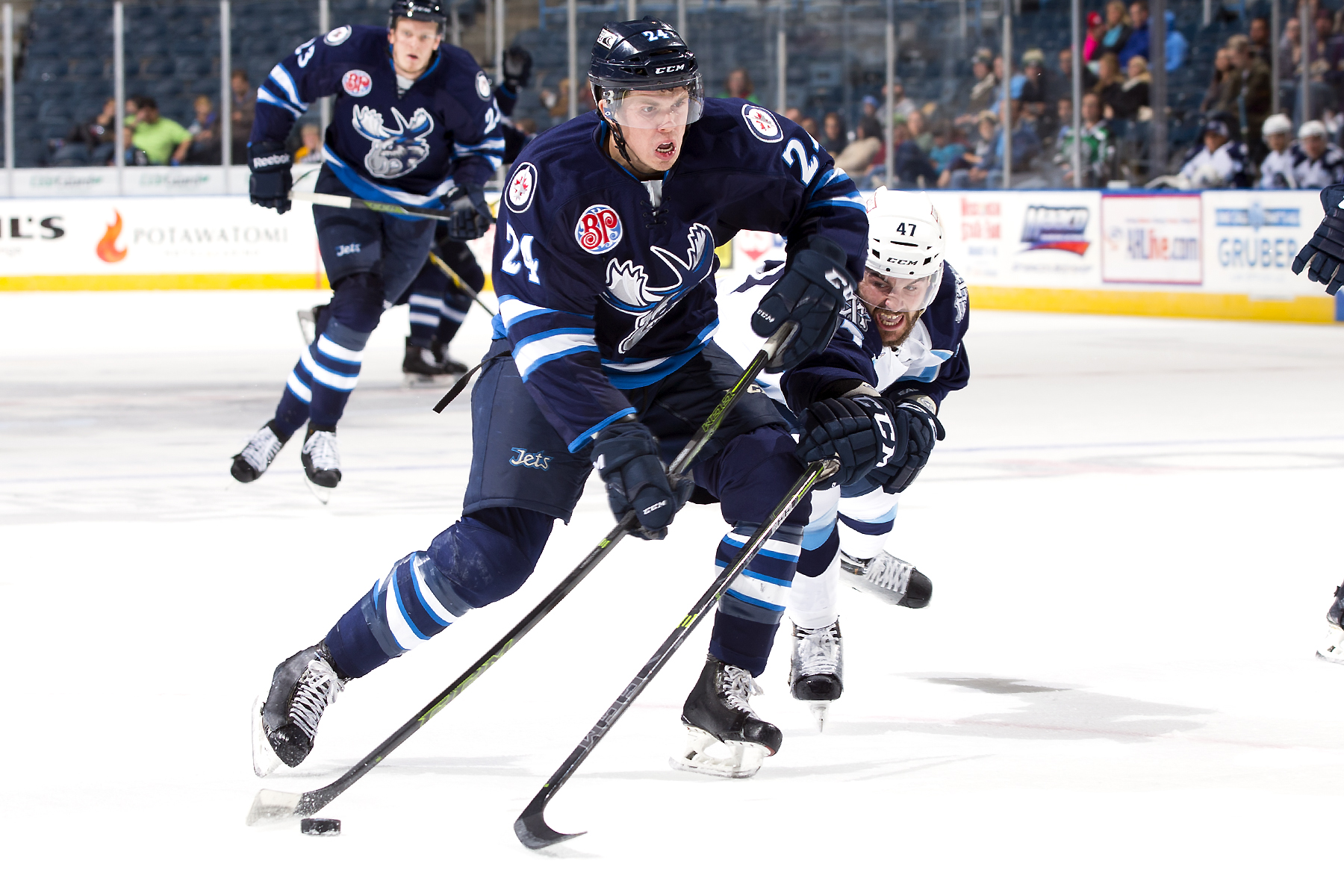 MANITOBA MOOSE @ CHARLOTTE CHECKERS
Bojangles' Coliseum – Charlotte, NC
Sunday, November 8th, 2015
Game time – 12 p.m. CT
Moose Game 11 (2-6-1-1)
Moose Road Game 7 (2-3-0-1)
Listen: MooseHockey.com/listenlive
Watch: AHLLive.com
The Manitoba Moose will face the Charlotte Checkers in a rematch of last night's battle at the Bojangles' Coliseum. The Moose took the opening match by a 3-0 score. It was just the second time this season that Charlotte has been shutout.
Game One Recap
The Moose had yet another strong goaltending performance from star netminder Connor Hellebuyck last night. The second year native of Commerce, Michigan made 30 saves to record his first shutout of the season. The Moose had goals from Austen Brassard, Scott Kosmachuk and JC Lipon in the 3-0 win.
Team Defence
The Moose are averaging just 2.5 goals against a game which is the eighth best total in the league. The play of goaltenders Connor Hellebuyck and Eric Comrie play a large role in that. The Moose tandem has a combined save percentage of .941 which is the third best percentage in the league. On the other side of the puck the Moose are averaging the second lowest goals for average at 1.4.
King of the Crease:
Connor Hellebuyck has been nothing short of outstanding to start the season and red hot as of late. Hellebuyck earned his second win of the season on Saturday and his first shutout of the season. In each of his last five starts he has made 25-plus saves and has a .961 save percentage in that span. He is currently tied for eighth in the league in goals against average with 1.99, is seventh in saves with 224 saves and is fourth in save percentage at .941.
Goal Leaders:
Moose forwards Austen Brassard and JC Lipon both scored on Saturday night giving them each two goals on the season. They now enter into a five-way tie for the Manitoba goal scoring lead with Jay Harrison, Brenden Kichton, and Joel Armia who all have two goals.
First Career Point
Moose forward Jiri Fronk recorded his first career point on Saturday. His assisted on Austen Brassard's game winning goal in the second period. For Fronk his first assist came in his second career pro game. Fronk missed several games due to injury that kept him out of the Moose lineup.