Game Preview: Moose @ Monsters – Nov. 27
By: Chris White | Published: November 27th 2015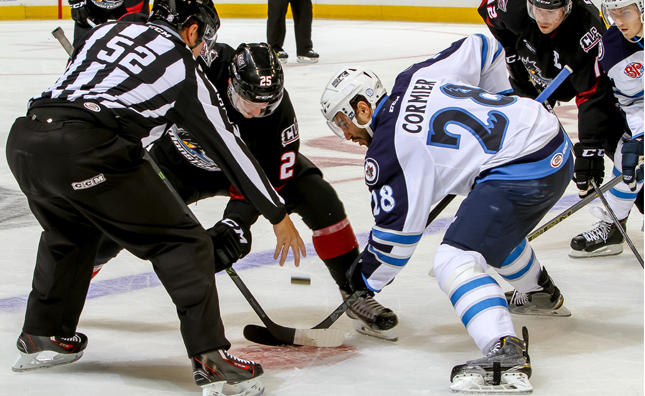 MANITOBA MOOSE @ LAKE ERIE MONSTERS
Quicken Loans Arena – Cleveland, OH
Friday, November 27th, 2015
Game time – 6 p.m. CT
Moose Game 17 (4-10-1-1)
Moose Road Game 9 (2-5-0-1)
Listen: MooseHockey.com/listenlive
Watch: AHLLive.com
The Manitoba Moose face the Lake Erie Monsters in a rematch tonight at the Quicken Loans Arena. The Moose are winless against the Monsters so far this season in three meetings.
Adding Offence:
JC Lipon continues to build his offensive game in now his third year in the AHL. The Regina, Saskatchewan native scored his team leading sixth goal of the season on Wednesday. He has a goal in each of his last two games and has scored five goals in eight games during November.
Captain Returns:
Manitoba Moose Team Captain John Albert returned from injury on Wednesday and did so in his hometown of Cleveland. Albert missed the last six games with a lower body injury and returned to action and recorded two shots in the game. He is the Moose franchise's all-time leading shorthanded goal scorer with 11 SHG's.
Rookie Scorer:
First year forward Chase De Leo is quickly developing into a high end offensive threat for the Moose. The La Mirada, California native has points in six of his last seven games. He currently leads all Moose rookies in scoring with ten points in sixteen games.
Key Opposition:
Lake Erie Monsters forward Markus Hannikainen had a big game on Wednesday scoring two goals. He also had a two point game against the Moose in Manitoba on Oct. 22. In three games against Manitoba this year he has four points, is a plus-six and has recorded 12 shots.