Game Preview: Moose vs. Monsters – Oct. 22
By: Chris White | Published: October 22nd 2015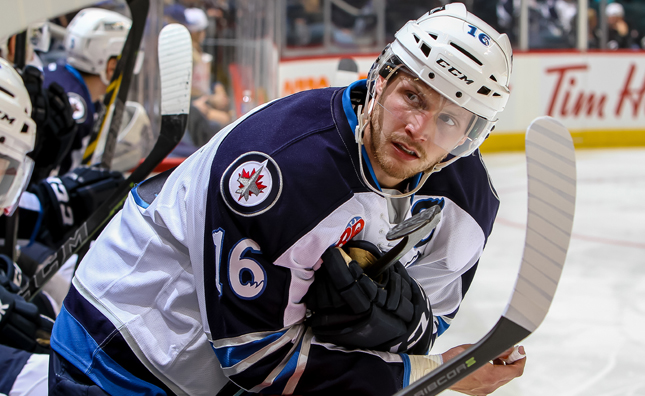 MANITOBA MOOSE VS. LAKE ERIE MONSTERS
MTS Centre – Winnipeg, MB
Thursday, October 22nd, 2015
Game time – 7 p.m. CT
Game 4                (0-2-1-1)
Home Game 2   (0-1-1-0)
Listen: MooseHockey.com/listenlive
Watch: AHLLive.com
The Manitoba Moose have come close but will look to get over the hump and earn their first win of the season when they face new/old division rivals in the Lake Erie Monsters at the MTS Centre on Thursday night.
All-Time Head-to-Head
Tonight marks the first meeting between the Moose and the Lake Erie Monsters in four years. The two teams never played each other while the Moose were playing in St. John's as the IceCaps between 2011-15. Manitoba and Lake Erie were division rivals in the AHL's old North Division from 2007-11. The Moose hold an all-time record of 14-5-1-0 against the Monsters.
Moose-Monster History
The last time these two teams met was in the opening round of the 2011 Calder Cup Playoffs. The two teams had battled hard all season with the two finishing just three points apart in the North Division standings in second and third place.  In the division semi-final playoffs, the Moose were able to come back from a 3-1 deficit winning three straight games including the final two in Cleveland to move on to the next round. Eddie Lack was the goaltender for the Moose, while John Grahame was the goaltender for the Monsters in the series.
First for Fronk
Forward Jiri Fronk made his AHL debut for the Moose on Saturday. The Louny, Czech Republic native signed an AHL contract with Manitoba on Oct. 9 ahead of the first game of the season. Fronk was impressive in his debut creating several scoring chances while also registering the second most shots on goal for his team in the game with three.
Hell of a Goalie
Second year netminder Connor Hellebuyck is picking up where he left off last season. The Commerce, Michigan native had a spectacular performance in Manitoba's last game Saturday making 44 saves while being named the game's first star. Last year while in St. John's he led the AHL in games played and was named to the All-Star Game with a .922 save percentage. So far this year he has the same .922 save percentage.