Kichton scores twice, Hellebuyck shutout leads to Moose win
By: Chris White | Published: March 21st 2016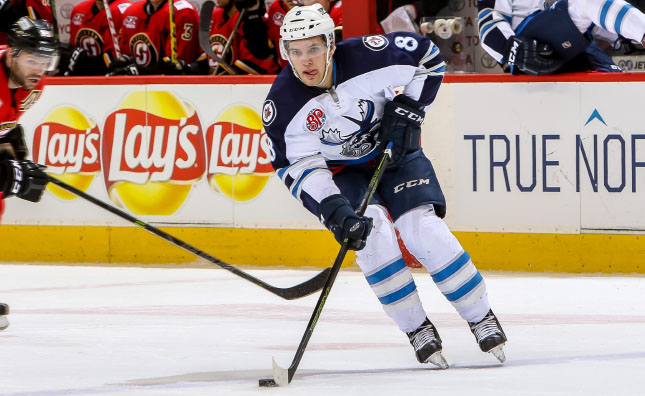 The Moose hosted the Stockton Heat on Monday night for the first time ever at the MTS Centre and it was a memorable night for the home team.
Defenceman Brenden Kichton led the way offensively scoring two goals to help lead the Moose to a 3-0 victory.
It was Kichton's first multi-goal game of the season and the third of his career.
Darren Kramer had the other goal for the Moose and he now has scored two goals in his last three games.
John Albert and Patrice Cormier each had two point efforts with the two forwards each picking up a pair of assists.
Connor Hellebuyck was spectacular in goal once again picking up his second straight shutout and fourth of the season in a 23 save performance. Hellebuyck has not allowed a goal in 121:14 of game time.
The Moose play the rematch and final meeting of the season against the Stockton Heat on Wednesday, Mar. 23 at the MTS Centre at 7 p.m.