Monsters shutout Moose
By: Chris White | Published: March 19th 2016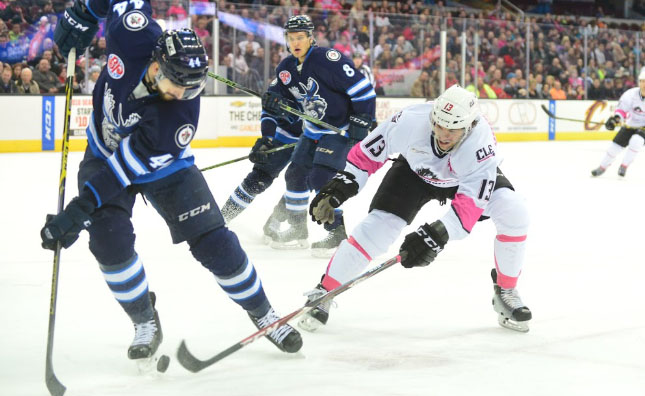 It was a reversal of fortunes on Saturday night at the Quicken Loans Arena in Cleveland, Ohio but unfortunately for the Moose it went against them.
A night after shutting out the Lake Erie Monsters, this time it was the home who shutout their opponents.
Lake Erie had goals from Alex Broadhurst (x2), Mark Cundari, Lukas Sedlak and Josh Anderson to defeat the Moose 5-0.
Anton Forsberg picked up the shutout and win for the Monsters making 19 saves. Eric Comrie allowed five goals on 40 shots.
This was the first time the Moose have been shutout in a game since Jan. 30.
Lake Erie finishes the season series with a 6-2-0-0 record against the Moose.
The Moose will being a four game home stand on Monday, Mar. 21 when they host the Stockton Heat for the first at the MTS Centre at 7 p.m. CT.