Moose announce roster moves
By: Chris White | Published: February 12th 2016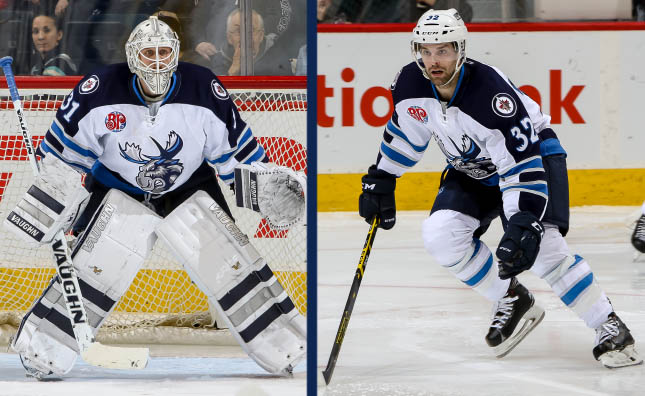 The Manitoba Moose hockey club announced today that they have re-assigned goaltender Jussi Olkinuora to the Tulsa Oilers of the ECHL and have released forward Kelly Zajac from his AHL contract.
Olkinuora, 25, has played six games for the Moose this season posting a 5.13 goals against average along with a .864 save percentage.
Zajac, 27, played 14 games for the Moose this season where he registered one assist. He was signed to an AHL contract on Nov. 16 after beginning the season playing in Finland.
The Moose will host the Chicago Wolves in a two-game series starting on Saturday, Feb. 13 at 2 p.m. at the MTS Centre.