Moose drop second straight to Wild
By: Chris White | Published: February 24th 2016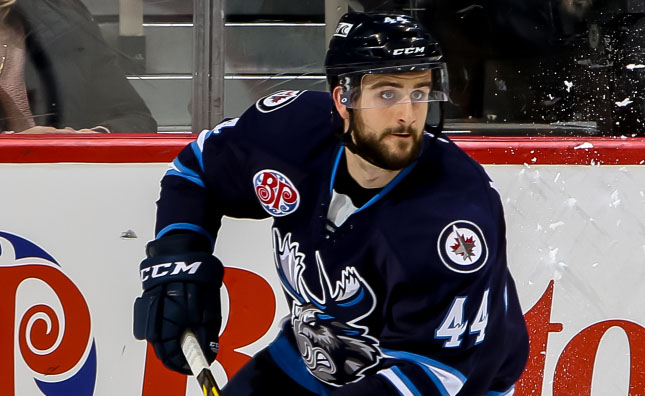 The Moose were able to jump out to a good start against the Iowa Wild on Wednesday night at the Wells Fargo Arena but could not find that same result the rest of the way.
Thomas Raffl scored on a great powerplay goal just over four minutes into the contest off a series of nice passes from Chase De Leo and Nic Petan who picked up the assists.
Unfortunately for the Moose they weren't able to beat Iowa goaltender Steve Michalek any other time on the night and fell 2-1.
Michalek has been red hot since debuting for the Wild at the end of January. In five games he has a 4-1-0 record with a 1.82 goals against average and a .946 save percentage.
Manitoba's star goaltender Connor Hellebuyck had another good game of his own making 27 saves.
The only two to get by the netminder were a breakaway goal from Zack Mitchell and a goal by former Moose player Maxime Fortunus who scored after some miscommunication in front of the Manitoba net.
With a point each from Chase De Leo (15-16-31) and Nic Petan (8-21-29) they now sit first and second on the Moose in scoring. Manitoba is the only team in the league who has two rookies leading their team in scoring.
The Moose finish their five game road trip with a 3-2-0-0 record and will now head home for a two game set against the Charlotte Checkers.
The first game of that series gets underway Saturday, Feb. 27 at the MTS Centre at 7 p.m.