FAST FACTS: Moose at Grand Rapids – Jan. 14
By: Manitoba Moose Staff | Published: January 14th 2022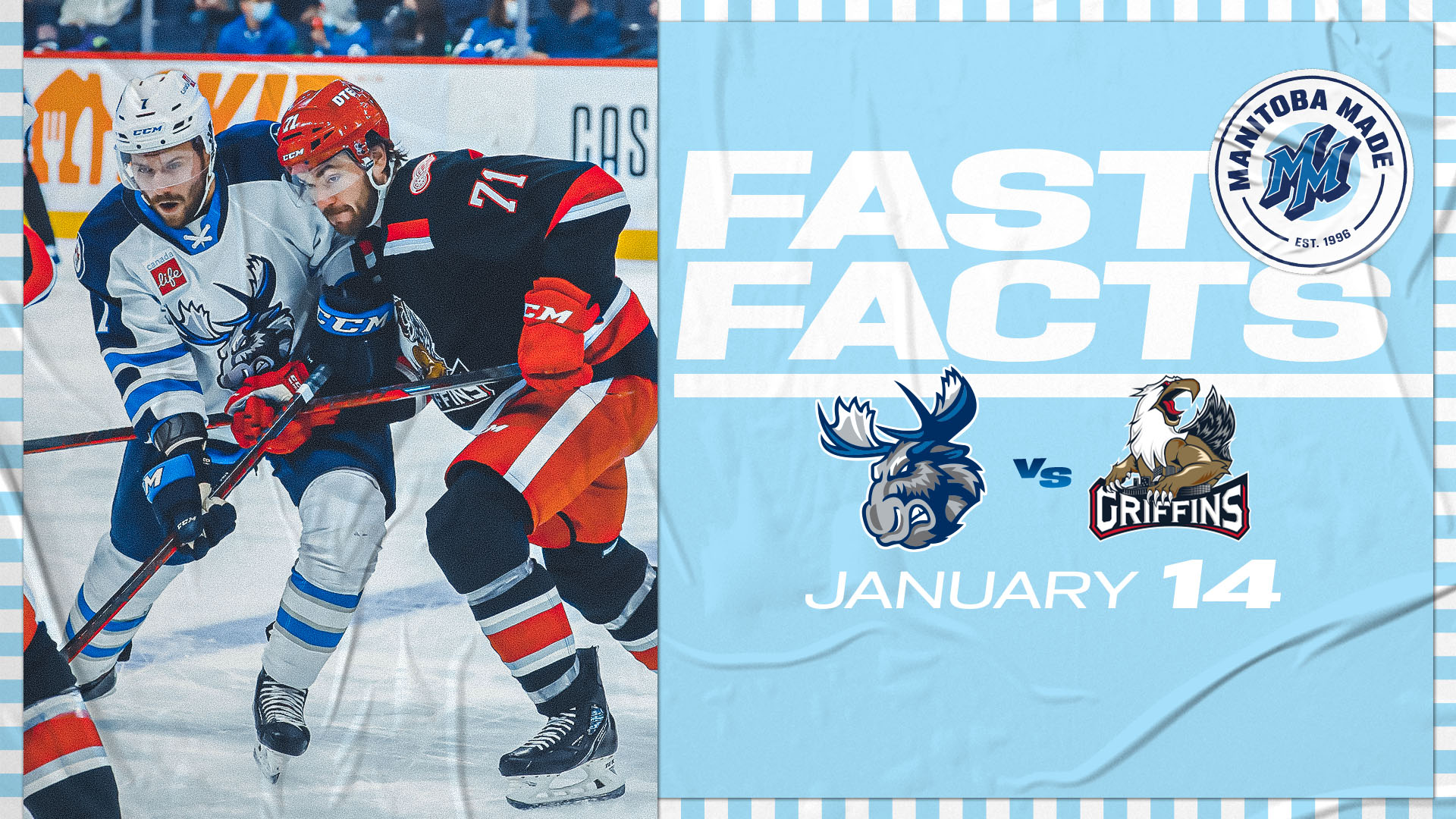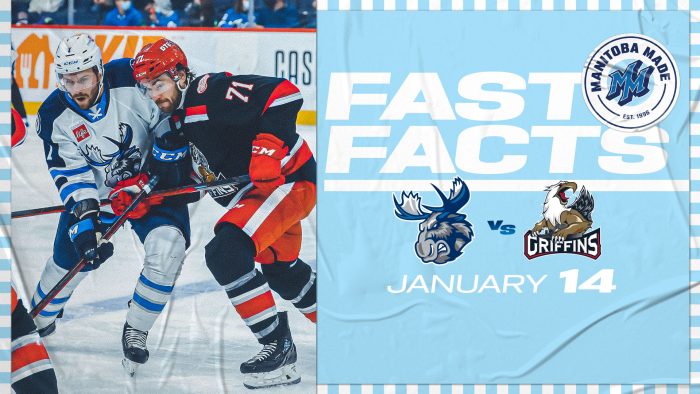 The Moose try for a fourth consecutive victory following an impressive 2-0 win in Milwaukee on Wednesday. Tonight's contest sees the Moose in Grand Rapids to face off against the Griffins. Manitoba has wins in five of the six meetings between the clubs this season. Coverage of tonight's game on CJOB.com/sports, the Manitoba Moose App and AHLTV gets going at 5:45 p.m. CT.
Back in the Saddle
Luke Johnson started off the season with the Moose as a promising point producer. The forward posted two points (1G, 1A) in the first five games before an injury forced him to miss 22 games. Since his return from injury on Jan. 7, the forward has picked up right where he left off with three points (2G, 1A) in three contests. Johnson's goal in the 2-0 win over Milwaukee also held up as the game-winning tally, his first with the Moose. Since his return the Moose have rattled off three road wins in a row and collected six valuable points in a tight Central Division race.
Hot Streak Dividends
Austin Poganski has been on a tear the last three games, racking up four points (3G, 1A) over that span. Two of those games resulted in multi-point outings for the Poganski, who now leads the Moose with 20 points (7G, 13 A) in 30 games. He's the first Manitoba skater this season to break the 20-point plateau and was rewarded yesterday with a call to the Winnipeg Jets. The St. Cloud, Minn. product made his Jets debut against the Detroit Red Wings and recorded 11:10 in ice time along with one shot and one hit. It was his seventh game of NHL action as he had previously suited up for the St. Louis Blues in 2019-20 and 2020-21.
Current Win Streak
The Moose have enjoyed a successful start to 2022. The team has amassed a record of 4-0-0-1 which included wins over Central Division opponents such as the Iowa Wild, Texas Stars and Milwaukee Admirals. In their current streak, the Moose have outscored their opposition by a count of 15-9. Over the last five games the boys in antlers have been led in goals (3) and points (4) by Austin Poganski, assists (3) by Greg Meireles and in wins by Evan Cormier who holds a record of 3-0-1 with a 1.96 goals-against average and a .930 save percentage.
A Resilient Win
The Moose roster, much like every other team in the AHL these days, has been in a constant state of change. Wednesday night saw the Moose ice a lineup featuring three professional tryouts in Chris Martenet, Matt Alfaro and backup goaltender Evan Cormier. There were eight others skaters, including Trent Bourque, Tristan Pomerleau and Dean Stewart, who were on recall from their respective ECHL clubs. Martenet, Alfaro and Pomerleau were making their Moose debuts while Stewart was suiting up for his second career AHL contest. Despite the adversity, the Moose came out with a resilient 2-0 shutout win.
Who's Trending?
Defenceman Simon Lundmark recorded his third assist of the season in the 2-0 shutout win over the MIlwaukee Admirals on Wednesday. Lundmark is now up to four points (1G, 3A) in 20 games with the Moose in his first season in North America. The defenceman was selected by Winnipeg in the second round, 51st overall, of the 2019 NHL Entry Draft.