Moose Release Murdaca from Tryout
By: Manitoba Moose Staff | Published: April 29th 2023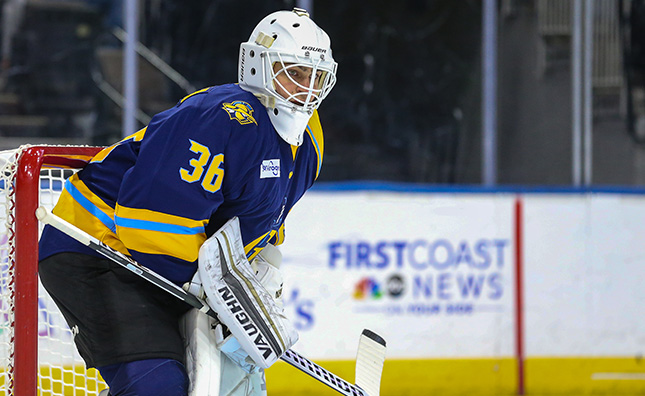 The Manitoba Moose Hockey Club announced today the team released goaltender Joe Murdaca from his professional tryout.
Joe Murdaca
Goaltender
Born March 21, 1998 — Niagara Falls, Ont.
Height 6.03 — Weight 187 — Catches L
Murdaca, 25, played in 12 ECHL games this season between Atlanta, Orlando and Newfoundland. The Niagara Falls, Ont. product compiled a record of 7-5-0-0 to go along with a 2.59 goals-against average and a .922 save percentage. Murdaca also logged two AHL games with the Abbotsford Canucks in 2021-22 and posted a 2-0-0 record, supported by a 2.50 goals-against average and .865 save percentage.
The Moose and Admirals return to Canada Life Centre for Game 2 of the series on Sunday, April 30. Puck drop is scheduled for 2 p.m. CT.
Tickets for Game 2 are available at MooseHockey.com/TICKETS.
You can also catch the game on 680 CJOB, CJOB.com/sports the Winnipeg Jets App or AHLTV.