Jets Recall Hutchinson, Reassign Comrie
By: Manitoba Moose Staff | Published: January 30th 2018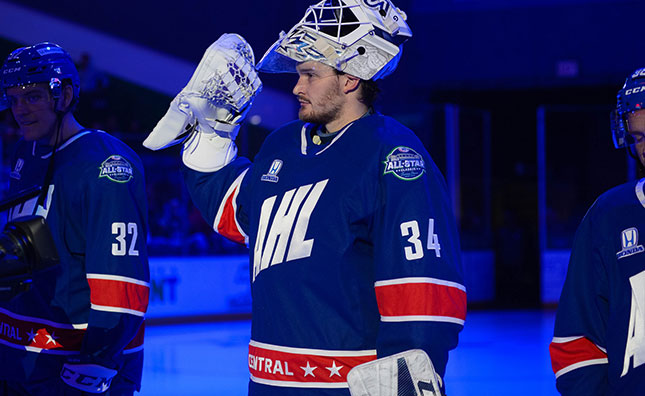 Winnipeg, MB – The Winnipeg Jets announced today they have recalled goaltender Michael Hutchinson from the Manitoba Moose. The Jets subsequently assigned goaltender Eric Comrie to the Manitoba Moose.
Hutchinson, 27, has a 15-2-4 record with the Moose this season and is second in the AHL with a .942 save percentage. His 1.95 goals-against average ranks third in the league and Hutchinson is tied for eighth among AHL goalies with 15 wins. He was named AHL Goaltender of the Month for both November and December as he helped the Moose to a 16-game point streak (15-0-1) from Nov. 15-Dec. 22/17. He is returning from Uitca, NY where after representing the Moose at the AHL All-Star Classic.
Hutchinson was drafted by the Boston Bruins in the third round (77th overall) in the 2008 NHL Draft and was signed as a free agent by the Jets on July 19/13. The Barrie, Ontario native has played 99 games for Winnipeg and he has a 41-38-11 record with three shutouts, a 2.63 GAA, and a .910 SV%.