Jets Sign Goaltender Evan Cormier
By: Manitoba Moose Staff | Published: March 1st 2023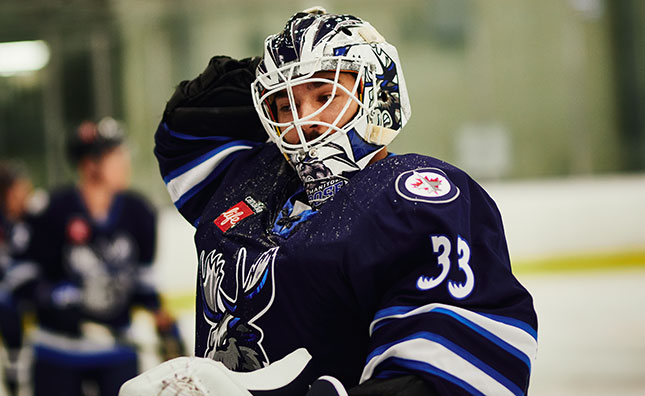 The Winnipeg Jets announced today they have agreed to terms with goaltender Evan Cormier on a one-year, two-way contract with an average annual value in the NHL of $750,000.
Cormier, 25, has played 27 games for the ECHL's Kalamazoo Wings this season and has a 6-16-3 record with a 3.29 goals-against average and a .905 save percentage. Cormier was on an AHL contract with the Manitoba Moose, but has not appeared in a game for them this season. The Bowmanville, Ont. native appeared in 14 games for the Moose in 2021-22 and compiled an 8-3-3 record with one shutout, a 2.72 GAA, and a .905 SV%.
Cormier was originally drafted in the fourth round (105th overall) by the New Jersey Devils in the 2016 NHL Draft. He has a career AHL record of 18-24-7 with two shutouts, a 3.15 GAA, and a .895 SV%.