Comrie Recalled, Appleby Joins Moose
By: Manitoba Moose Staff | Published: March 22nd 2019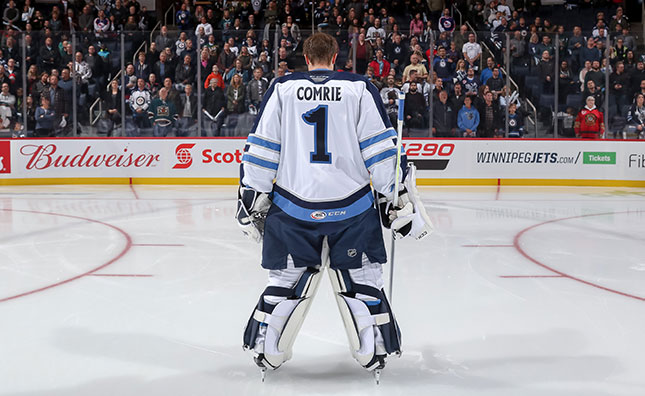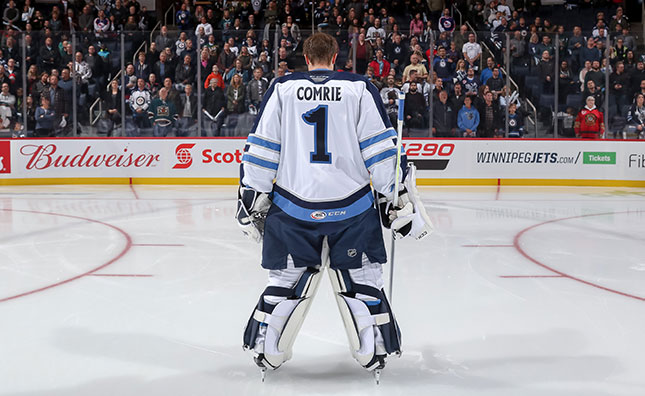 The Winnipeg Jets announced today they have recalled goaltender Eric Comrie from the Manitoba Moose under emergency conditions. The Jets have reassigned goaltender Ken Appleby from the Jacksonville Icemen of the ECHL to the Manitoba Moose of the AHL.
Comrie, 23, has played in 45 games for the Moose this season and has a 26-16-2 record with two shutouts, a 2.75 goals-against average, and a .916 save percentage. The Edmonton, Alta. native has played four games for the Jets in the prior two seasons and has a 2-2-0 record. Comrie appeared in 181 games for the Moose over six seasons and has a 75-83-20 record with eight shutouts, a 2.90 GAA, and a .910 SV%. He made his first nine playoff appearances for Manitoba last season and went 3-6-0 with a 3.18 GAA and a .908 SV%.
Comrie was drafted by the Jets in the second round (59th overall) in the 2013 NHL Draft.