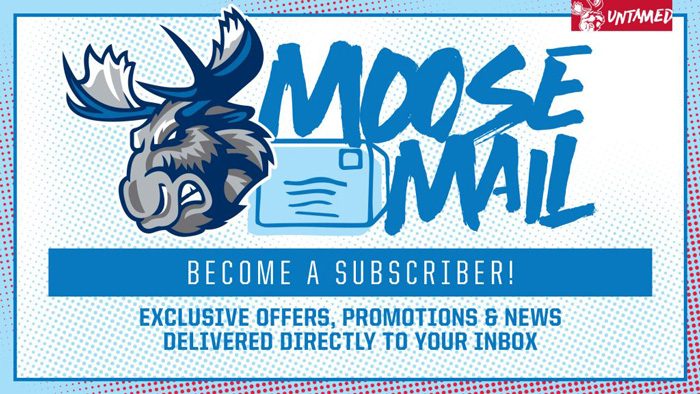 Sign up now to receive exclusive offers, promotions, contests and news from the Manitoba Moose Hockey Club sent directly to your inbox.
Moose Mail is the official e-newsletter of the Manitoba Moose and the only way to get access to special offers, contests, promotions and featured news.
If you wish to no longer receive Moose Mail you are able to unsubscribe at any time.