Antlered Alumni: Chris Nielsen
By: Jennifer Redenbach | Published: August 9th 2020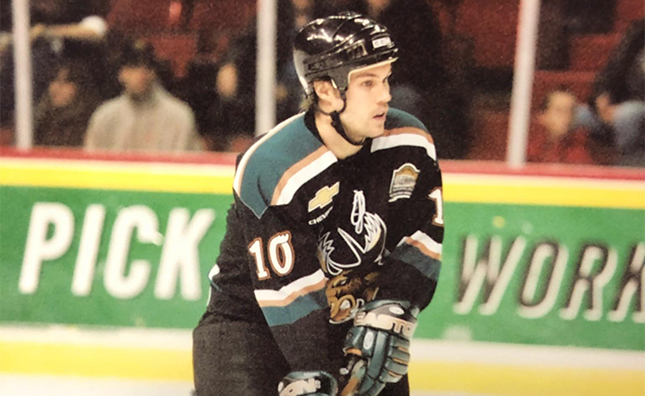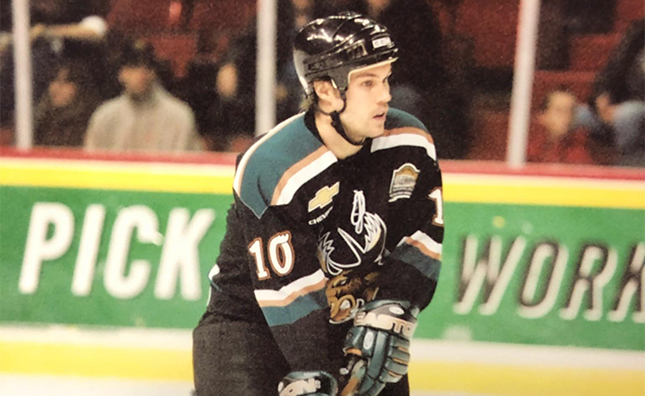 In the midst of the Covid-19 pandemic, healthcare professionals have selflessly displayed care, dedication and service for the health and safety of others.
Former Moose forward Chris Nielsen, who is currently an Orthopaedic Surgeon specializing in spinal procedures at Toronto Western Hospital, details that these characteristics have always been a cornerstone in the medical field.
"It didn't start with Covid," said Nielsen. "Healthcare has always been a team profession in the sense that everybody in the hospital has a role to play. Covid, I think, has really sort of, to the general public, put the healthcare work force into the public's eye and I think people are appreciating what has been going on for years and years."
Nielsen details an integral component of the medical field is the team dynamic needed in an operating room. It's a skill Nielsen adopted during his time on the ice.
"I have to say that I think my background in hockey really sort of prepared me for managing a team," said Nielsen. "Now as a surgeon you're sort of the captain of the ship and making sure that there is good moral within the operating room. I try to foster an environment where people want to be and want to work."
Nielsen spent six seasons in the AHL split between the Moose, Syracuse Crunch, Chicago Wolves and San Antonio Rampage. He totalled in 96 points (41G, 55A) in 290 career AHL games, with 24 of those points (7G, 17A) recorded during his 105 games with the Moose.
"You had guys like Ryan Ready, Pat Kavanagh, Nolan Baumgartner and Jimmy Roy," Nielsen listed. "Those are just a few but we had a bunch of hardworking guys and a lot of fun to be around."
Throughout his hockey career, Nielsen has built an impressive resume including a Memorial Cup appearance, six seasons in the AHL and two seasons in the show playing for the Columbus Blue Jackets. One of the most special memories of his time on the ice came when Nielsen donned a jersey of red and white to play for Canada on the international stage during the 2000 World Junior Championships.
"It was a dream come true," Nielsen reminisced. "For most Canadians that are big hockey fans, the World Juniors are a little bit of a religion. To have the opportunity to compete on that level and on that stage was an absolute dream come true. It's one of my fondest memories in hockey. I still have the jersey framed with my bronze medal and I'm very proud of that experience. It was everything you dream of and then some."
Nielsen's life changed course in 2006 when he hung up his skates and hit the books.
"I decided it was time to go back to school and move on to the next stage of life," Nielsen said. "We had our oldest daughter who wasn't even a year old at that point in time. I knew my days in hockey were numbered. I decided that life after hockey needed to start sooner than later in order to move on and think about the rest of our lives. I really hadn't thought about staying in hockey at all."
Nielsen didn't stay away from the rink for long. Moose General Manager Craig Heisinger gave him a reason to stay a season longer, this time as the radio colour analyst alongside play-by-play broadcaster Brian Munz.
"Zinger had asked me the year before and I told him I was too busy. Then he asked me again, and when Zinger asks you to do something twice you can't say no twice. So I said yes the second time," Nielsen laughed. "I'm glad and really happy that I did. I had a lot of fun that year and I learned a lot about the media side of the game. It's things like that, that are just sort of experiences that not many people have the opportunity to do. So I feel fortunate that I had the chance."
Nielsen's path post-hockey has taken him to many different places. If there's one constant, despite the challenges he faced in each field he pursued, he never stopped learning and developing his craft.
"It's taken me a long time to get to where I am now," said Nielsen. "I'm still in school getting my Masters {in Medical Education}. I'm not even done that yet. I started in university back in 2007 and I'm still in university so to speak. It never ends."