Captain's Log – Gameday
By: Manitoba Moose Staff | Published: June 10th 2019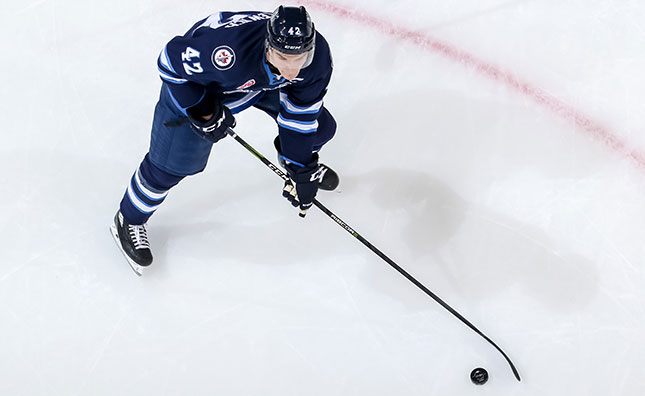 Peter Stoykewych grew up in Winnipeg, went off to Colorado College to play NCAA Division-1 hockey, and returned to Winnipeg to play for the Manitoba Moose.  Stoykewych was named captain of the Moose in October 2018, and is the second Winnipegger to hold the post in franchise history. During the 2018-19 season, the 26-year-old, who started playing at Sir John Franklin C.C., wrote a column in Game On Magazine in order to give readers a first-person insight into the world of pro hockey.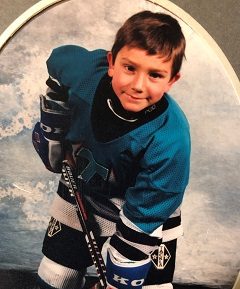 Gameday.
When I was eight years old, this was the day I waited all week for. I would suffer through school, piano lessons, swimming, homework… you name it… all to get to gameday. The one day of the week the Tuxedo Lightning would take to the outdoor rink and continue their quest toward being the champions of the eight year old city.
Fast forward 18 years. Playing professional hockey, I no longer have to wait all week to play one game. With a 76-game regular season, including a couple preseason games and several more for playoffs, the potential to play close to 100 games per season isn't unrealistic. For those of you trying to 'carry the one' in your head, that's very close to playing a game every two days while we are in season. If you do anything 100 times in 200 days, you know things can become a little mundane. My method is simple. If it ain't broke, don't fix it.
This is one part of the professional game I find players differ in most. Between pre-game skate, meals, and naps, each player is unique in the method in which they prepare to play. We have an interesting job in that most people do not have to be at their sharpest at 7 p.m. in the evening. This is the time many people sit down after supper to watch a little Netflix. I know I do when I'm not playing. What that means for us on gamedays, is a different approach is needed.
Let me tell you a little about how my day goes. I always begin my day, whether on the road or at home, with coffee. Now, I didn't drink coffee until I was out of college, but let me tell you, you wouldn't want to be around me until I've had mine now. I drive to the rink, and order up some breakfast when I get there. When breakfast goes down the hatch, I'm usually looking for the hot tub – the laziest/smartest way to warm up. After a few team meetings we hit the ice for pre-game skate. It's here where my day really starts. The only objective here for me is to try to get a sweat. As soon as we reach that point, I want to save my energy and head back to the locker room.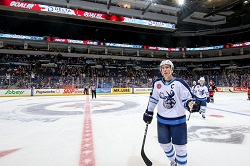 With pre-game skate in the books, I grab some lunch and head home to take a nap. I usually read at this point to make myself tired. I'll usually reach for something I'm reading for school. Would anything put you to sleep faster than a book on macroeconomics? Didn't think so.
When I'm up I'll get dressed in my suit and head to the rink. Look good, feel good, play good. I get to the rink and head back to the coffee station. One of these before we get started and we're off and running. Meetings, some sewer ball and a good, long stretch lead me back to the locker room to get dressed.
Time to drop the puck.
It's a called a game for a reason. Sometimes you feel great, and play horrible. Sometimes you feel horrible, and play great. That's what makes hockey such a great game. The outcome of the game really determines what my next game preparation will look like. If I played poorly, I will probably try to tweak one or two things, just so mentally I can forget about last game. If I play well… as I said, if it ain't broke, don't fix it.