PRACTICE REPORT: Reichel Gaining Confidence in His Second Season
By: Austin Siragusa | Published: January 14th 2020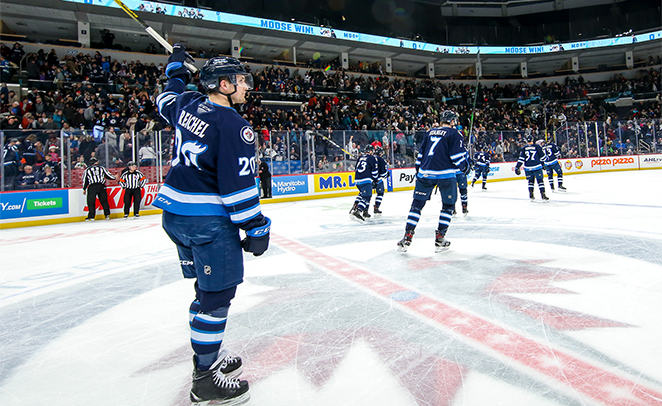 Manitoba Moose forward Kristian Reichel is continuing to develop his game in the American Hockey League this season, but it didn't get off to the start he was hoping.
In just his fourth game of the campaign, Reichel blocked a shot against Toronto and was sidelined for 21 games.
Now fully healthy, Reichel is on pace for a career year, and has registered five points (2G, 3A) in his last seven games.
"It took me a while to recover from that injury, but when I think when you get back into the lineup, you have to show your best," Reichel said. "But if I keep playing hard and playing simple every game I will show the coach I can be in the lineup everyday."
Reichel joined the Moose in the 2018 off-season as a free agent. The now 21-year-old forward had just completed his first season of hockey in North America with the Red Deer Rebels of the Western Hockey League, where he put up 34 goals and 27 assists for 57 points in 63 regular season games.
During the 2018-19 season, Reichel registered two goals and eight assists for 10 points in 55 regular season games. This season he is already finding more success as he has logged four goals and four assists for eight points in 18 regular season games.
The Moose dropped their most recent game on Monday, a 5-3 decision to the Belleville Senators. Reichel's line of Ryan White and Brent Pedersen had a strong game, where Reichel put up a goal and an assist.
"We put pucks deep and started working," Reichel said following the team's practice Tuesday. "We got shots away, got chances, and hopefully we can take it to (tomorrow's) game.
The Moose take on the Belleville Senators on Wednesday, Jan. 15. Puck drop is scheduled for 7 p.m. Tickets are available at moosehockey.com/tickets.