PRACTICE REPORT: Moose Prepare For Home Opener
By: Austin Siragusa | Published: October 9th 2019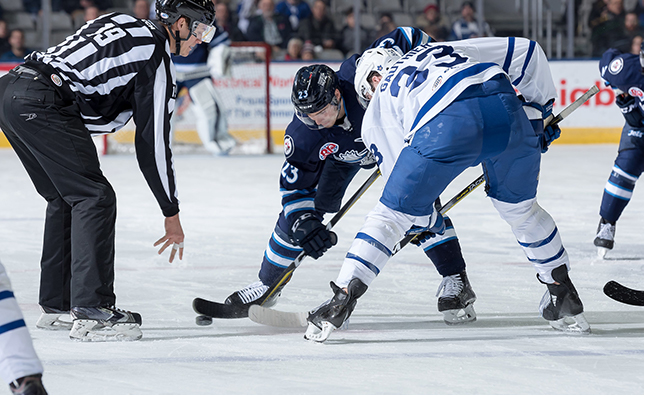 The Moose continue to put their final preparations together as they get set to take on the Toronto Marlies at Bell MTS Place Friday night.
The team held a high-tempo practice at Bell MTS Iceplex Wednesday morning, as the excitement level begins to rise in the locker room ahead of the first game in front of the home fans.
"It's awesome," said forward Logan Shaw. "I'm just excited for players that haven't played for the Moose to see the fans and see the way the rink is when we play here."
The club is coming off a road trip through Texas that saw them come away with one win and one loss, as they prepare for a highly talented Toronto Marlies team.
"We're gonna have a tough opponent this weekend," said defenceman Nelson Nogier, who was recently reassigned from the Winnipeg Jets, "That being said, we're more-so looking after ourselves at this point. There's a few new faces around the room so we got to make sure our guys know what the systems are."
Tickets for the home opener and the rest of the season are available at moosehockey.com/tickets.