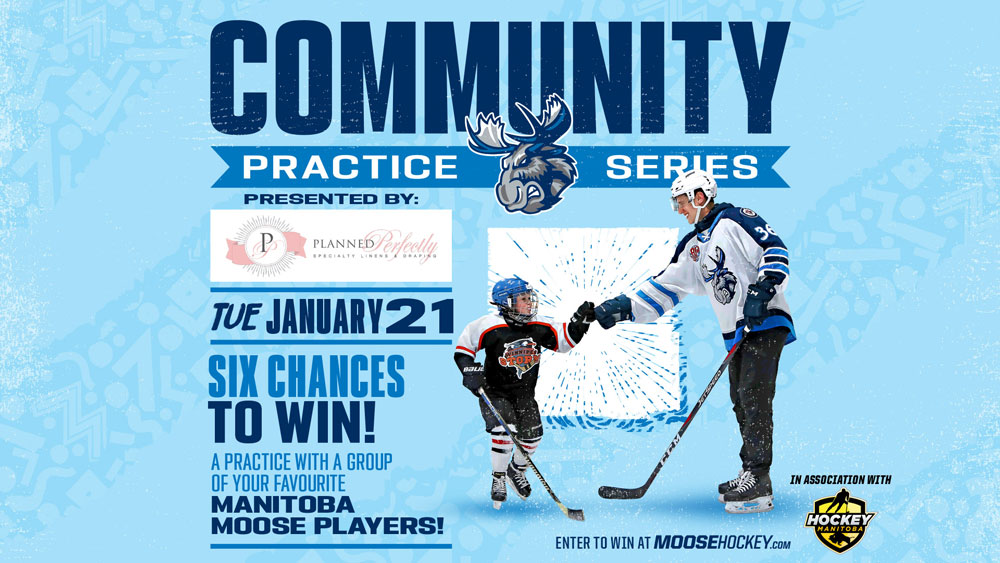 Would you and your minor hockey team like to win 1 of 6 practices with Manitoba Moose players?
Minor hockey teams interested in hosting the Moose as part of the Manitoba Moose Community Practice Series, presented by Planned Perfectly, are encouraged to enter their team for a chance to win. Six practices will take place Tuesday, Jan. 21, 2020 and ice time will need to be available between 6:00 – 8:00 p.m.
This contest is now closed.
Practice to be held on an indoor rink only. Date and time non-negotiable. Please ensure available ice time from 6:00 – 8:00 p.m.