Game Preview: Moose @ Checkers – Jan. 17
By: Chris White | Published: January 17th 2016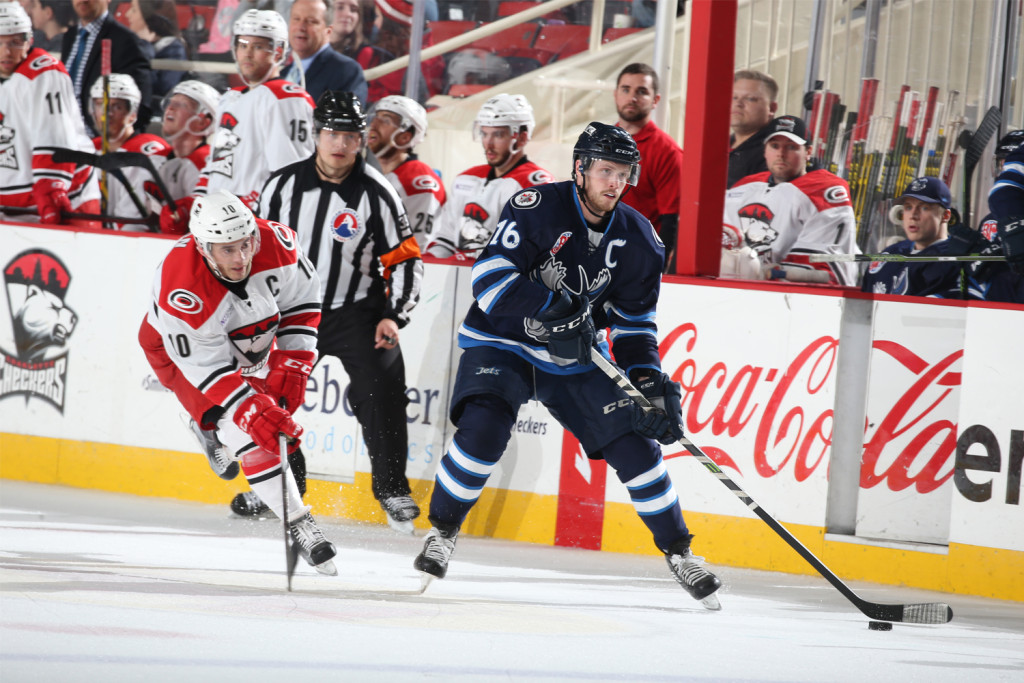 MANITOBA MOOSE@ CHARLOTTE CHECKERS
Bojangles Coliseum – Charlotte, NC
Sunday, January 17, 2016
Game 37              (11-20-2-3)
Road Game 17           (3-11-1-1)
Listen: MooseHockey.com/listenlive
Watch: AHLLive.com
The Manitoba Moose will take on the Charlotte Checkers for the fourth and final time at the Bojangles Coliseum in Charlotte this season. The Checkers currently lead the season series 2-1-0-0 after winning 3-2 in overtime over the Moose on Saturday. Following today's rematch, these two teams will play the four remaining games of the season series in Winnipeg.
Moose Coming In
Prior to last night, the Moose were coming off their longest home stand of the season which lasted eight games in length. Manitoba had a 3-4-0-1 record during that stretch while finishing on a high note with a 4-0 win against the Lake Erie Monsters this past Wednesday night. Manitoba has lost six straight games on the road with their last win coming against the Milwaukee Admirals on Dec. 1.
Comrie's Crease:
Goaltender Eric Comrie has made 15 consecutive starts and played in 21 of the last 22 games in the Moose net. Comrie has been solid in goal and has arguably been a star in every game this season with a 2.82 goals against average and a .914 save percentage. Comrie recorded his first career AHL shutout this past Wednesday in a 4-0 win over Lake Erie. Comrie sits in second in the AHL in saves with 745.
Brassard's Breakout:
Forward Austen Brassard is having a breakout season for the Moose. He had the game tying goal yesterday against Charlotte which led the game to overtime and helped earn Manitoba a point. The goal was Brassard's eighth goal this season as the native of Windsor, Ontario has already passed his previous AHL career high of six with still over half the season remaining. Brassard's accuracy has been nothing short of impressive this season as he currently sits tied for fifth in the AHL with a shooting percentage of 25.0. Last year his shooting percentage was 8.2 and in his rookie season his shooting percentage was 11.5.
Rookie Scorer:
Rookie forward Chase De Leo has had an impressive debut as he approaches the midway point of his first AHL season. De Leo scored two more goals this past Wednesday and leads the Moose in goals with 11. He is also tied for third on the team in assists with nine and is second in points with 20. He also leads the Moose in shots on goal with 93 through 36 games this season. De Leo is second among all AHL rookies in shots on goal and his five powerplay goals put him tied for third among rookies.