Game Preview: Moose vs. Reign – Oct. 15
By: Chris White | Published: October 15th 2015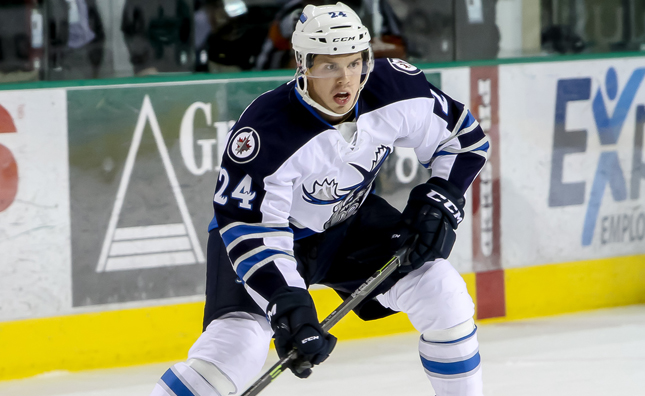 MANITOBA MOOSE VS. ONTARIO REIGN
MTS Centre – Winnipeg, MB
Thursday, October 15, 2015
Game time – 7 p.m CT
Moose Game 3                (0-1-0-1)
Moose Home Game 1      (0-0-0-0)
Listen: MooseHockey.com/listenlive
Watch: AHLLive.com
The Manitoba Moose make their return to Winnipeg tonight after a four year absence against one of the newest AHL team's in the Ontario Reign. The Moose will be looking for their first win of the season after two hard fought games against the Toronto Marlies on the road to the start the season.
Last Time Home
It was May 6th, 2011 the last time the Moose played a home game at the MTS Centre, which was game five of their playoff series against Hamilton. The Moose were defeated 5-1 on home ice with Eddie Lack in net and Marco Rosa scoring the only goal for the home side.
Home Openers
The Moose franchise has an all-time Home Opener record of 4-7-3-0 while in the AHL. As the IceCaps the last four seasons, the club had a 1-1-2-0 record losing the last two home openers in overtime. The last home opener win in Manitoba came in the first game of the 2009-10 season against the Houston Aeros by a 4-3 score.
All-Time Head-to-Head
While the names of both teams are different from last season that doesn't mean there is no history between the two. The Ontario Reign joined the AHL this season after playing in the ECHL from 2008-2015. Last year's AHL champions, the Manchester Monarchs, moved to Ontario as the LA Kings top affiliate and have large group of returning players from last season. The Manitoba franchise has an all-time record of 22-17-3-4 against the Reign/Monarchs franchise with 38 of those games being played while the Moose played in St. John's as the IceCaps. Last season as the IceCaps, the team had a 4-4-2-0 record against the Monarchs including a 3-2-0-0 record against Manchester at home.
Opening Weekend Recap
Manitoba had goals with less than two minutes in each game on opening weekend against the Toronto Marlies. On Friday, Jay Harrison scored his second goal of the game to give the Moose a chance in the final moments where they ultimately surrendered an empty net goal in a 4-2 loss. In the rematch Sunday it was Ryan Olsen who scored with less than two minutes remaining, this time to tie the game 2-2. The Moose would fall in a shootout 3-2 but earned their first point of the season.
First Career Points
Moose forward Chase De Leo and defenceman Jan Kostalek each had their first career AHL points in game two of the season last Saturday in Toronto. Kostalek had an assist on J.C. Lipon's first period goal while De Leo assisted on Ryan Olsen's goal with less than two minutes remaining in the third period.