Manitoba Moose Pride Day
By: Manitoba Moose Staff | Published: October 1st 2018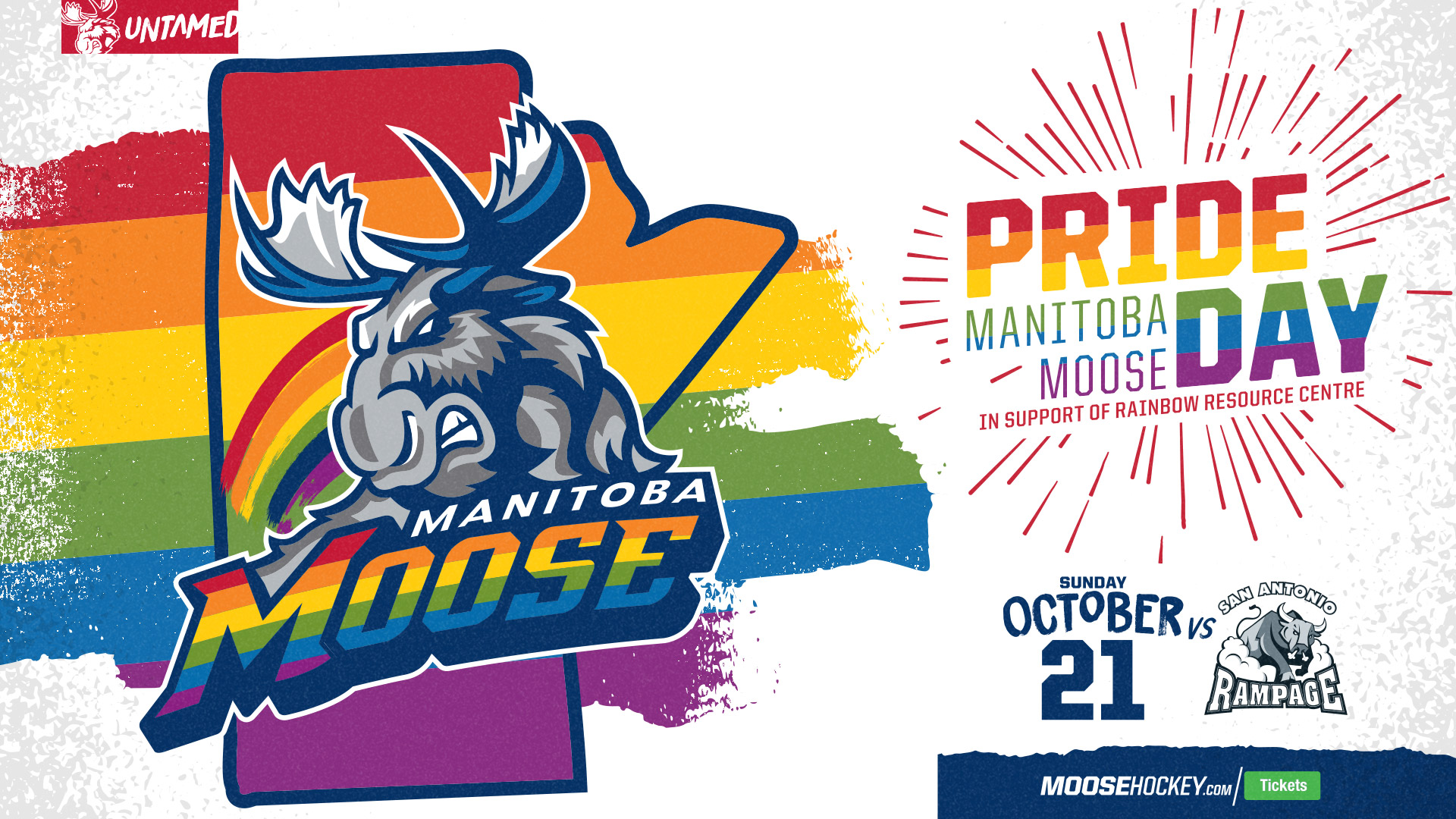 The Manitoba Moose Hockey Club is proud to announce the 1st Annual Manitoba Moose Pride Day in support of The Rainbow Resource Centre. on Sunday, Oct. 21 at 2 p.m. CT.
During the game on Oct. 21, speciality Manitoba Moose Pride T-shirts and posters will be available for purchase on the concourse. All proceeds from the sale of these limited-edition items supports the Rainbow Resource Centre. Every fan purchasing either a t-shirt or a poster will be entered to win a game-used Manitoba Moose player stick from the game.
T-shirts and posters are also available for purchase online at truenorthshop.com.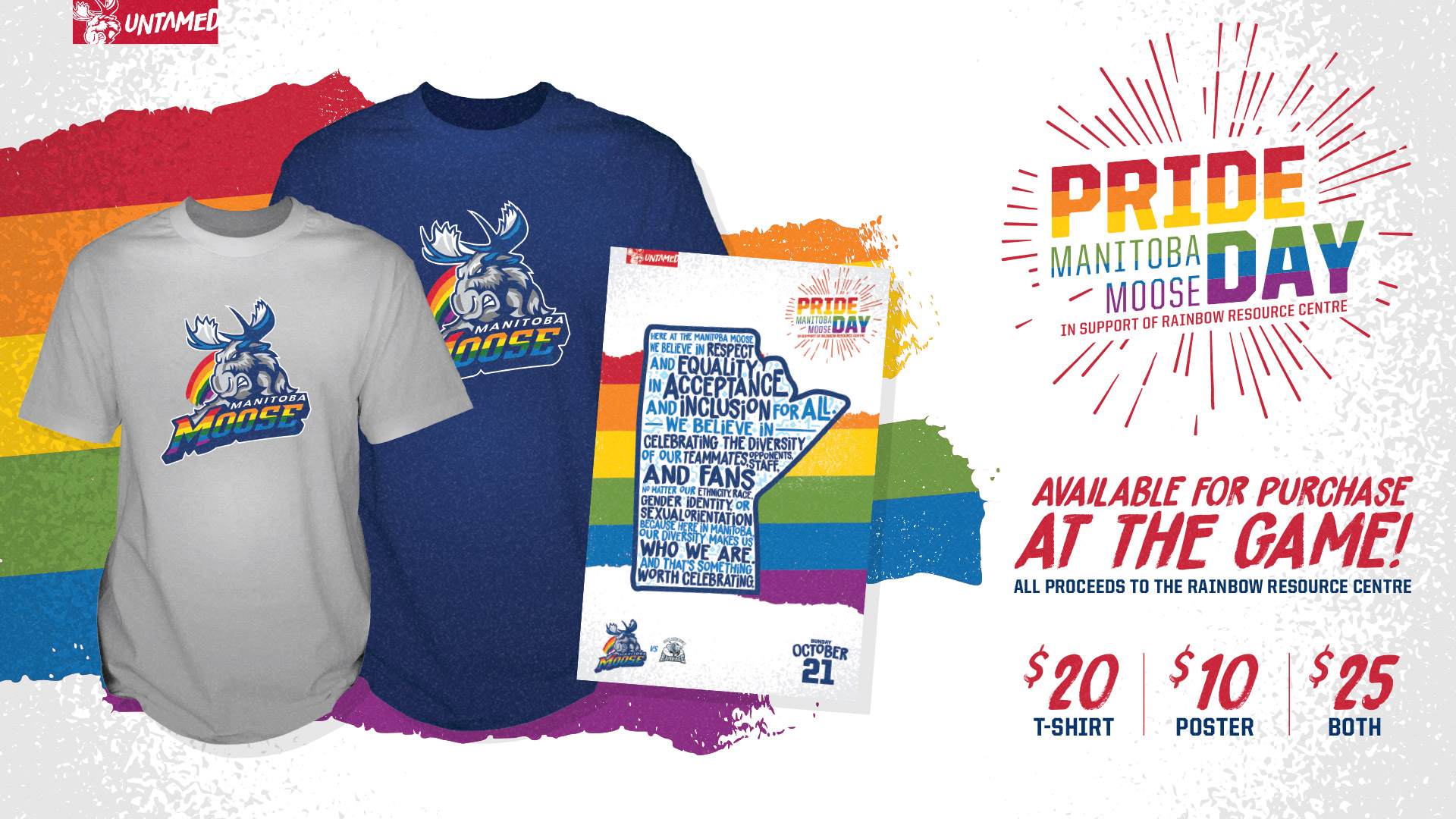 All proceeds support the Rainbow Resource Centre.
Following the game, a selection of game-used player sticks will be available for auction online. Net proceeds from the game-used sticks auction will be donated to the Rainbow Resource Centre.
Rainbow Resource Centre (RRC) offers support to the LGBT2SQ+ community in the form of counselling, education, and programming for individuals ranging from children through to 55+. It also supports families, friends, and employers of LGBT2SQ+ individuals.
RRC's Education Program provides LGBT2SQ+ and ally education, awareness, and outreach that assists healthcare providers, educators, students, social services, and commercial service providers.
For more information on RRC, visit rainbowresourcecentre.org
Puck drop is set to go at 2 p.m. CT against the San Antonio Rampage.
Tickets for Manitoba Moose home games, including Manitoba Moose Pride Day on Sunday, Oct. 21, are available HERE