Moose fall in opening night return to Marlies
By: CK | Published: October 9th 2015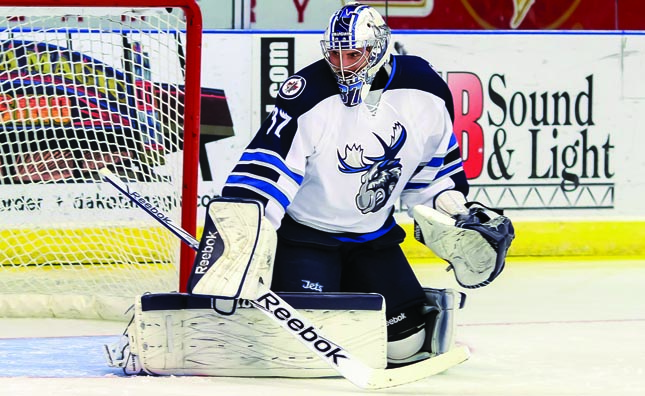 Toronto, ON – The excitement surrounding the return of the Manitoba Moose after a four year absence quickly turned to an intense season opener on the ice against the Toronto Marlies at the Ricoh Coliseum.
Despite pulling within one goal late, the Moose could not overcome three Marlies second period goals. Toronto added an empty net goal in the game's final minute to claim a 5-3 victory over Manitoba.
Jay Harrison scored two goals in his debut with the Moose, while fellow defencemen Brenden Kichton scored his first goal of the season as part of a two point night.
Connor Hellebuyck played well in net for the Moose making 29 saves as Toronto outshot Manitoba 34-24.
The Moose won't have time to lick their wounds, they will be right back in action against the Marlies on Saturday afternoon at 2 p.m. CT. You can listen to Saturday's game online at MooseHockey.com or on the radio on TSN 1290.
Goals       1st           2nd          3rd         Total
Moose      1            1              1              3
Marlies      1           3             1              5
Shots     1st           2nd          3rd         Total
Moose     6           9           9              24
Marlies    11          17           6              34