Red-hot Griffins defeat Moose
By: Chris White | Published: March 12th 2016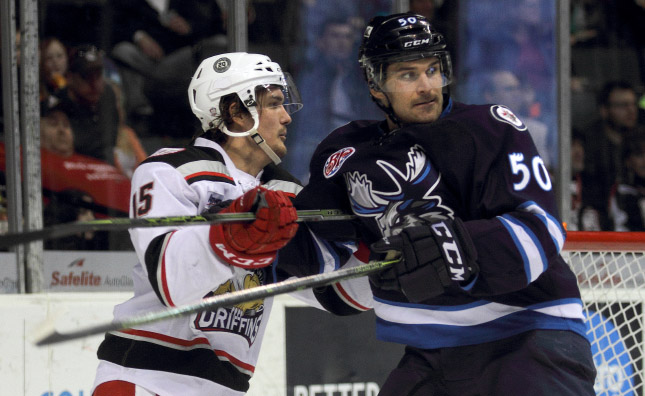 On Saturday night the Moose had their fourth and final meeting of the season against the Griffins at the Van Andel Arena in Grand Rapids, Michigan.
The Griffins, the hottest team in the AHL, extended their win streak to ten games by defeating the Moose 5-1.
Former Winnipeg Jet' Eric Tangradi continued his strong play against the Moose with a goal and an assist in the contest. He has scored four goals and six assists for 10 points in four games against the Moose this season.
The lone Moose goal was scored by Axel Blomqvist, who earned his first career AHL goal.
With an assist on the goal Dan DeSalvo picked up his third point (1G, 2A) in the first three games of his AHL career.
Eric Comrie allowed four goals on 30 shots in the game.
The Moose will have two more games on the road when they travel to Cleveland to play the Lake Erie Monsters on Mar. 18 & 19 at the Quicken Loans Arena.