Remembering Shannon "Shaq" Coady
By: Manitoba Moose Staff | Published: March 25th 2021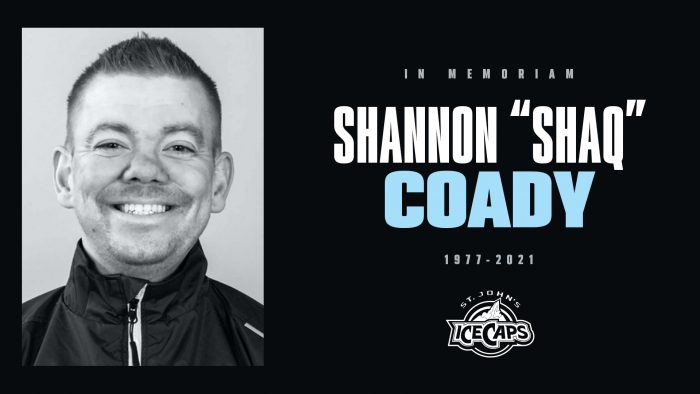 True North Sports and Entertainment and the Manitoba Moose are saddened to learn of the passing of a member of our hockey family.
Shannon Coady was an equipment manager for the Winnipeg Jets AHL affiliate St. John's IceCaps from 2011-2015.
To his friends, which seemingly included everyone from Newfoundland and Labrador and the whole hockey world, Shannon was known affectionately as "Shaq."
Beloved in his community, and by his peers, Shannon's legacy will live on through the players and staff of the St. John's Maple Leafs, the Fog Devils, and of the IceCaps, as well as the thousands who attended their games.
Today we're thinking of his family and all those close to him.