Meet the Moose at the Zoo
By: Manitoba Moose Staff | Published: October 22nd 2018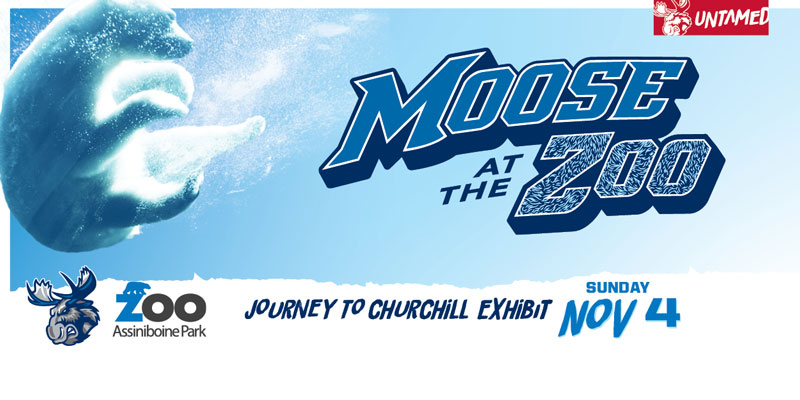 The Manitoba Moose Hockey Club will make a special visit to the Assiniboine Park Zoo on Sunday, Nov. 4 from 1:30 p.m. to 3 p.m.
During this time, players from the Moose will be located throughout the "Journey to Churchill" exhibit to meet and greet with fans. Guests attending the Zoo will have the opportunity to participate in a scavenger hunt where they will make their way to three main areas of the "Journey to Churchill" exhibit to collect stamps from Moose players. Everyone who collects ten stamps on their passport will be entered in a draw where they can win a Moose prize pack.
Later this season the Moose will wear special polar bear jerseys for one night only on Sunday, February 10. The jerseys will be auctioned off following the game with net proceeds going towards the Assiniboine Park Zoo Polar Bear Rescue Team.
For tickets to Polar Bear Jersey Day, click here
For more information or to purchase tickets to the Assiniboine Park Zoo visit their website at www.assiniboineparkzoo.ca/zoo.